The stage is all set for an electrifying US Open finale 2023. While it is undecided who will win, we have some clear favorites. Coco Gauff who is only 19, Marketa Vondrousova (24), and Aryna Sabalenka (25) – all set to replace Iga Swiatek (22) as no 1 after the US Open – are the favourites in the women's lineup. In the men's we are predicting a clash between Carlos Alcaraz (20), the probable GOAT in lawn tennis, and Novak Djokovic (36), who after his Wimbeldon loss to Alcaraz is hoping to square it at Flushing Medows. There is also hopefuls Ben Shelton, aged 20, and Dani Medvedev (27) whom we cannot rule out.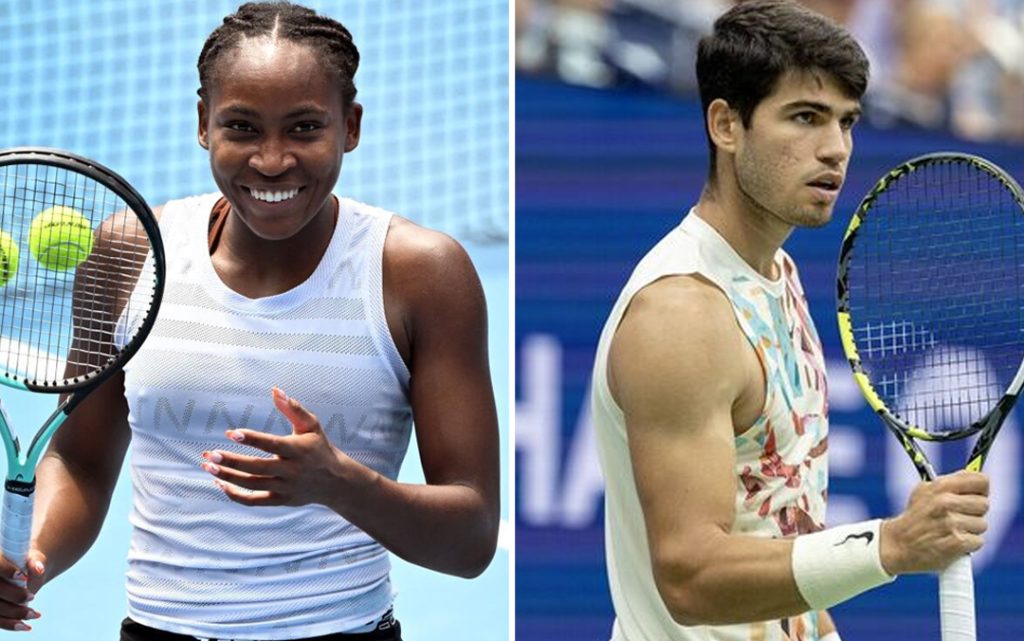 While Coco, Carlos, Shelton, and Novak have thrilled the crowds at the US Open 2023 with their presence, the cloud has had a similar electrifying/invigorating impact on business in the last couple of years.
Increased agility and cost optimization
It has made operations more intelligent
Multi-cloud adoption has increased agility
Enhanced customer experience.
Here's how FI's have morphed from traditional laggards to highly agile enterprises and have left a digital footprint with the cloud.
From a slow start to becoming mainstream
Aging like Novak Djokovic and fine wine
The cloud has had a long journey. It was in 2006, Amazon launched Amazon Web Services, offering cloud computing services such as storage, computing power, and database. Like Novak Djokovic in the ATP tour, the cloud has become mandatory for businesses today.
Offers unlimited flexibility and scalability.
Easy access to data, applications, and resources
Not dependent on geography/location
Comes with specialized tech stacks for modernizing financial ecosystem
Comes with enhanced security features
Unlimited Scalability
Handling the spotlight like Coco Gauff
The ability of the cloud to handle the spotlight and scale accordingly is one of its greatest assets as the enormous amount data generated can only be satiated by the cloud. Unlike the on-premises data centers of yesteryears with limited capacity, only the cloud has the capability to support AI's growth. The cloud and AI combined help organization keep the spotlight on the core business. By integrating AI directly into the cloud ecosystem, a lot of tedious and cumbersome tasks and back-end processes can be streamlined without impacting the customer experience.
Rise of Intelligent Cloud
Like Carlos Alcaraz, the Cloud and AI offers " the best mix" of Tech
Carlos Alcaraz has revolutionized tennis and is often called the "best mix" of Djokovic, Nadal, and Federer. In a similar manner, the current version of cloud has undergone a significant change. Due to the inclusion of AI and ML – the best mix of tech, the cloud has become more intelligent than ever before.
The intelligent cloud can do a lot more than just store data. Cloud and AI and automation combined provides FIs a radical break from the past, resulting in endless possibilities. There is a symbiotic relationship between the two (AI and the cloud) so much so that when one grows, the other advances as well. It forms a virtuous circle that is hard to define. For example, Chat GPT banks on the host cloud platform Microsoft Azure and its computing power for ease, accessibility and scale.
The Trouble with the Cloud!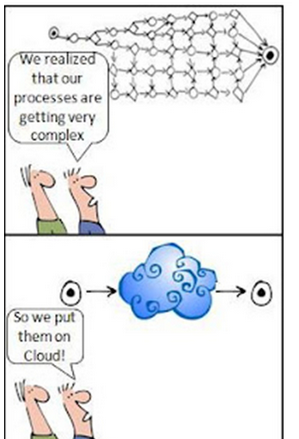 But not all cloud transformation journeys yield the desired results. In a hurry to migrate but not transform due to insufficient expertise in the matter, many FIs squander the opportunity and potential of the cloud. Apart from the escalating costs, lack of resources/expertise, incorrect migration approaches, security vulnerabilities, result in a poor cloud experience.
Magic FinServ: Enabling Rapid Digital Transformation
To optimize the existing processes and infrastructure with the right mix of technologies – AI and the cloud – FIs can rely on a partner like Magic FinServ. For right from advisory (what's the best fit path of migration, whats the most relevant tech stack for you, what tools and instrumentations should be incorporated, should you use containers etc.), and execution of the cloud migration and transformation approach that is seamless, efficient, productive and ensures quick wins, right down to post migration application and infra support and service throughout, we ensure that workload performance, compliance requirements, and costs are aligned with the pre-defined goals. Fortunately, our cloud solutions are specifically designed for the financial technology solution companies – the FIs, fintechs, Regtechs, etc. In addition to possessing a deep understanding of the industry and establishing valuable partnerships with top cloud providers, we have developed our Automation Fabric which are readymade workflows for CI/CD. The Automation Fabric can provide a single pane of view to your CI/CD processes and can plug in your current invested tools under a single umbrella. This Fabric automates numerous crucial aspects of cloud transformation and provides customers with real-time updates. Our priority is to ensure that firms stay informed and avoid unnecessary cloud expenses.
1. Advisory for problem identification
The first step in any cloud journey is identification of the gaps. Is it the lack of resources and skill sets, slow and inefficient release processes, a lack of standardization in workflows, insufficient automation leading to repetitive tasks, and inadequate or poor documentation? Our team of experts and advisory services can help in the identification of the gaps using our standardized discovery framework.
2. Selecting the right platform and tools
Identifying the right partners and the appropriate tools for the project in question. Our team of experts figures the kind of cloud you would need – multi, hybrid, public or private. Some questions that need to be answered right upfront are – should be just lift and shift to an IaaS platform or do we use advanced capabilities such as PaaS and even serverless. There might or might not be a need to get in containers and decoupling a monolith to microservices. Having answered some of these questions would lead us to figure out which of the biggest hyperscale could providers are the best fit among AWS, Google, or Azure. Furthermore, we also help find the best and most relevant tools for monitoring, testing, configuration management, orchestration, and for ensuring robust and scalable CI/CD pipelines in the system.
3. Identifying scope for automation and AI
Our Automation toolset is coupled with Generative AI tools and provides enhanced consistency, speed, and quality wherever it is beneficial. Magic FinServ's cloud automation fabric includes understanding:
The state of modernization, cloud-native application development, and architecture optimization
Deliberating on how to create a flexible and cost-effective infrastructure with AI/ML and RPA
Proving that automation = scalability, usability, and resiliency
Preventing technical debt from building up.
Strengthening the security of microservices-based applications through containerization and Kubernetes.
4. Ensuring compliance
One of the biggest challenges during cloud migration and transformation is ensuring data security (Protecting sensitive data in the cloud with a data-centric solution) and incorporating AI/ML and RPA for certain critical aspects of the migration journey. We are also addressing the compliance needs across workloads using not just the enormous potential of the cloud, but also the capabilities of a rule-based AI/ML tool for ensuring that requisite needs are met.
Not everyone has the expertise to manage the complexities of the cloud

The cloud offers undeniable benefits. But it cannot be managed by everyone. And certainly not by Dilbert & Co. 🙂 While we watch with bated breath the US open, if you need a second opinion, when it comes to your cloud transformation or optimization journey, if despite doing all the needful, the result is not as expected, we would be more than glad to help. You can contact us at mail@magicfinserv.com.