ABOUT US
Delivering value to global fintech powerhouses and transforming their businesses.
Company Overview /
about us
Magic FinServ is a leading digital technology services company for the FinTech industry. We bring a rare combination of financial services domain knowledge & new-age technology skills in Blockchain & Artificial Intelligence. We offer end to end services to be your one-stop provider so that our customers focus on their core abilities while we take the ownership for our clients to enable them to scale to the next level of growth at an optimal cost. Our flexible partnership & engagement models are built on the foundation of watertight data & IP security processes.
Magic FinServ leverages its traditional knowledge of the financial services industry and combines it with new-age technology and skills in Blockchain, Artificial Intelligence (NLP, Machine Learning) to solve the Structured & Unstructured data problem for the financial services markets industry.
Magic understands your need to protect your IP and value. Hence, Magic FinServ is open to offering partnership models like "Build Operate Transfer (BOT)" to allow you the flexibility that you might need in the future.
How can we help you?
We help in scaling Fintech organizations while working to optimize costs and efficencies for the Front and Back-office operations for the Buy-side.
Contact Us
Why choose us
Our customers choose us because we are agile, flexible and have extensive experience in the financial services industry combined with our strong presence in the US & India.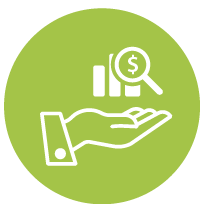 Flexible Engagement Model
Our unique blend of onsite (US & London) & offshore (India) model delivers both business & financial value to our customers.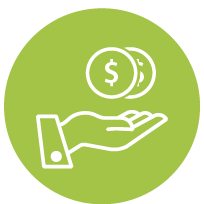 Extensive Industry Expertise
With an experience of building complex platforms and understanding of technical & procedural nuances, Magic is best suited for your fintech needs.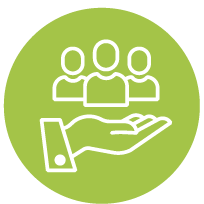 Able Team Sized
Magic is flexible to develop and engage in strategic partnerships for mutual benefit. Our customers get razor sharp focus and attention from our global delivery teams to help them succeed and grow.
Bringing the Financial
services industry together.
Your trusted partner in bringing together financial services domain knowledge and new age technology skills under one roof.
11
Live AI based solutions for Buy-side
15
Industry Partners & Customers
80

%

Workforce with extensive domain experience
1999
Legacy of servicing Capital Markets since 20 years

11
Live AI based solutions for Fintech

15
Industry Partners & Customers

80

%

Workforce with extensive domain experience

1999
Legacy of servicing Capital Markets since 20 years
our mission
We continuously drive transformation of platforms in the financial services industry using our domain knowledge, thought leadership and new-age technology skills. Magic brings business impact by leveraging human minds and artificial intelligence through digital solutions in fintech companies as well as Buy-side firms.
Our Partners
Magic has built a strong eco-system of partners to ensure that we are able to provide high quality solutions to meet our client's every growing business needs and help them navigate complexity of environments & technology.