Technology Accelerator Services
Improve Time and Cost to Market with Innovative Technologies
Magic FinServ's Fintech Accelerator Program leverages its in-depth knowledge of Capital Markets domain and its expertise in new-gen technologies to help Fintechs modernize their platforms and meet emerging market needs.
Customized Operating Model for Financial Customers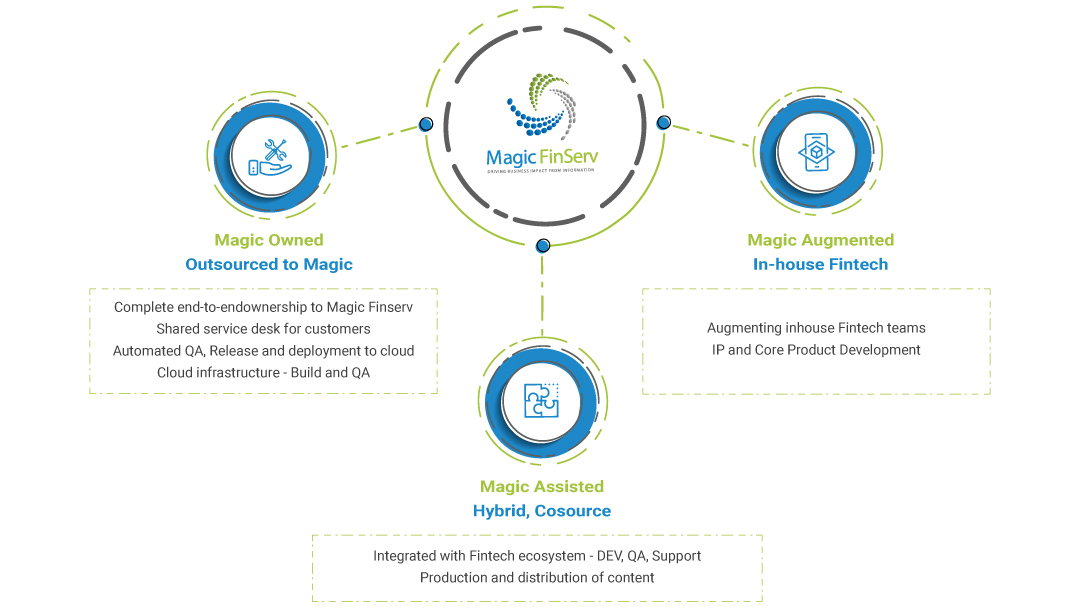 OUR SERVICES
Magic FinServ offers a multitude of services to fit businesses at various stages of their growth trajectory.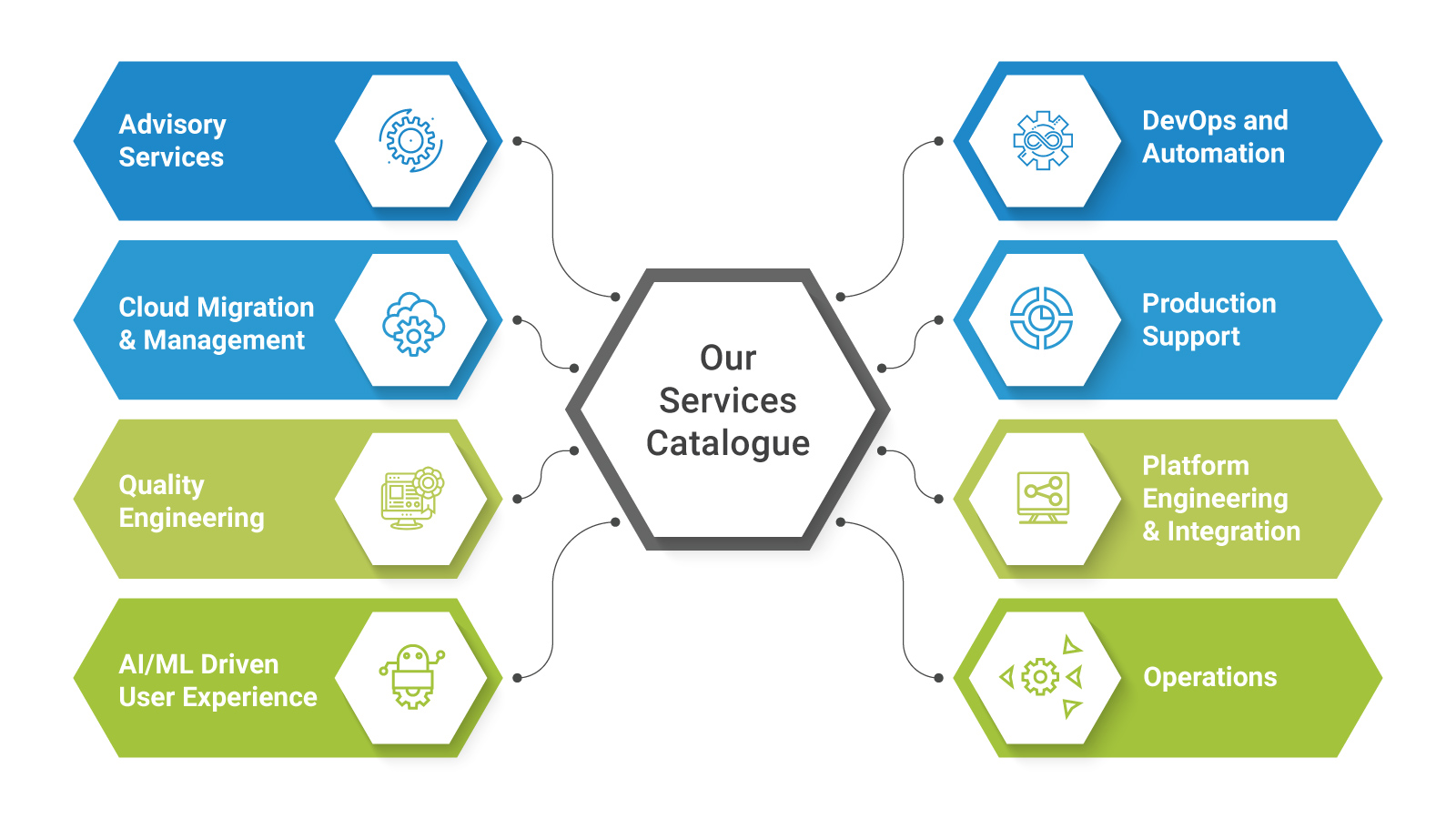 Advisory Services
Leverages capital markets domain and understanding of business rules to create foundation for game changing digital transformation.

Cloud Migration & Management
SaaS enablement of Fintech and custom IT platforms, best practice driven migration to cloud leveraging native properties of Azure, AWS, GCP.

Quality Engineering
Magic FinServ performs comprehensive Functional, Performance Load, Security and User Acceptance Testing for our clients. We offer unique frameworks to build automation pipelines using custom solutions as well as industry standard tools like Selenium and Cypress.

AI/ML Driven User Experience
Leverage DeepsightTM, a Magic FinServ platform with AI/ML and RPA at its heart, to automate and integrate last mile business processes for improved user experience and enhanced benefits realization.

Operations
Optimize productivity of operations by automating the acquisition, consumption and distribution of data. Fintechs can choose from our flexible operating and engagement models which fits best for your organisation along with the services offered by Magic FinServ.

Platform Engineering & Integration
Leverages next-gen & cloud native technologies, including Python, Node.js, Angular etc., building on inputs from advisory services to build, implement and modernize fintech platforms. Also, build and manage APIs, custom interfaces, data feeds in an automated manner to achieve seamless integration between OnPrem and Cloud.

Production Support
Proactive SLA driven support / maintenance of applications, environments, and infrastructure (cloud) to ensure scalability, stability, and availability.

DevOps and Automation
Leverages Magic's proprietary automation fabric framework to build frictionless CI/CD and automated testing pipelines, using custom or open-source tools; thus enhancing time to market.
Why Financial Technology Institutions partner with us
Experienced Leadership Team
Best of Resources for Scalability
Fast track your growth and development with Magic FinServ.
We have multiple packages of services to fit businesses of every size.