Magic FinServ's Data Automation & AI Technology solution for new Compliance reforms, such as the Sec T+1 Settlement cycle, has the capability to assist Broker/Dealers (including Executing Brokers & Clearing Brokers) in standardizing, automating, and implementing business workflows related to various mandatory aspects. This helps in shortening the Trade life cycle period from T+2 to T+1 in the USA. These aspects include Allocation Instruction, Trade File Processing, Reconciliation of trade information, and filling Trade Data (such as status and timestamp) in accordance with SEC/FINRA regulations, based on Broker-to-Broker communication and communication with Regulatory Authorities.
Broker- To- Broker Communication
Allocation instruction workflow b/w Broker/Dealer & Investment Manager

Trade File Processing & Reconciliation b/w Executing Broker & Clearing Broker
Broker –To- Regulatory Authority (Sec/FINRA) communication
Front Office-Middle Office-Back Office reconciliation

Regulatory filling of Trade status & timestamp.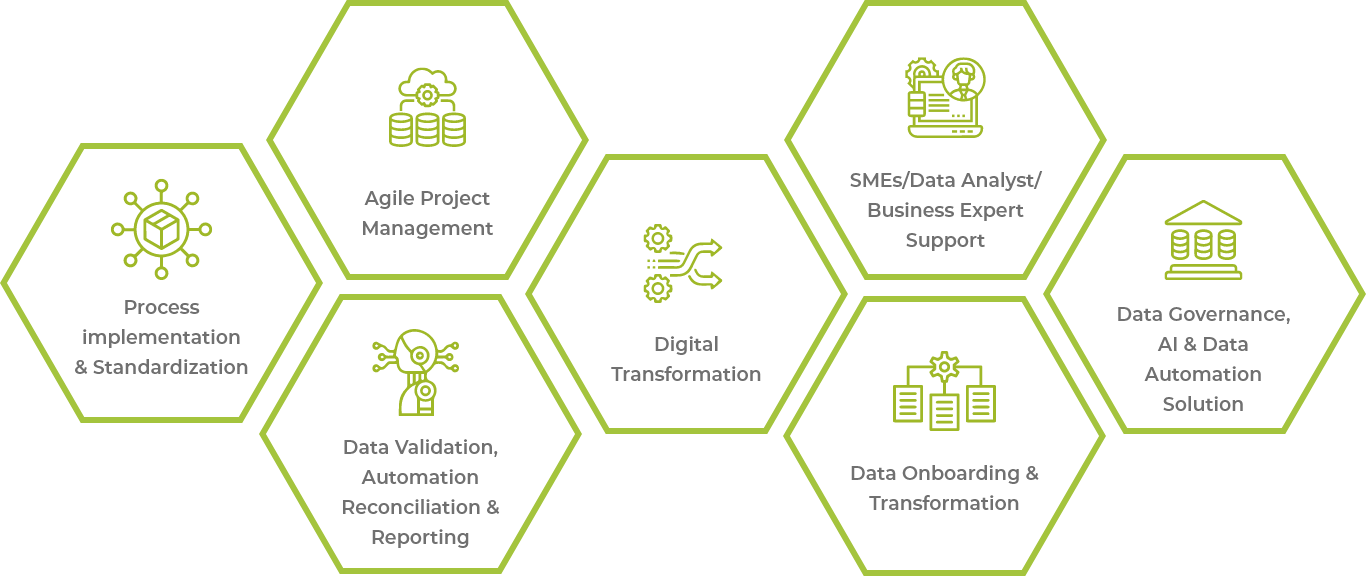 Magic FinServ's AI Optimization framework – DeepSight has at its core AI/ML and Data builds tailored solutions that reduce the need for human intervention stoking up processes and ensuring optimal levels of efficiency for processes.
Capitalizing on its immense experience in Capital and Financial Markets, and bespoke AI/ML platform that customizes solutions as per need, Magic FinServ ensures that regulatory filings are seamless and smoother than before - beginning with faster, smoother, aggregation and consolidation of data (using automation) and benefiting from a rules-based approach that adapts to evolving regulatory environment (including shift to T+1, and others) easily.

Data Management
Manage all the instrument identifier data and other information that is required for the extraction of the information from the Exchange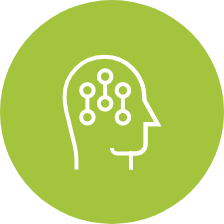 Data Automation & AI Strategy
Manage and support all the data source. Extract  & automate data information using AI technology

Rule Engine
Define & setup all the rules & methods for extracting the information.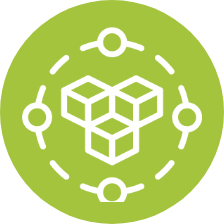 Computation Module
Setup different calculation methods based on business need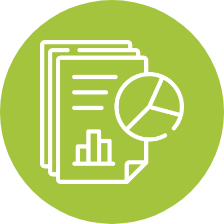 Reporting & Reconciliation
Demonstrate and generate the Report based on business criteria.
Seamless Integration with Legacy Architecture and Workflows

Our T+1 Automation solution offers a seamless integration with legacy architecture and workflows, simplifying the transition process without disrupting existing systems. By seamlessly connecting with your current infrastructure, our solution ensures a smooth implementation and minimizes any potential compatibility issues.

+–

Rules-Based Approach for Efficient Automation

Powered by a rules-based approach, our T+1 Automation solution automates repetitive tasks, streamlining the entire T+1 processing workflow. By following predefined business rules, the solution ensures consistent and accurate execution, eliminating the risk of human errors and increasing operational efficiency.

+–

Streamlined Exception Management

Our T+1 Automation solution includes robust exception management capabilities, allowing for quick identification and resolution of exceptions. By automatically flagging and addressing exceptional cases, the solution minimizes manual intervention, reduces processing time, and enhances overall operational resilience.

+–

Data-Driven Decision Making

Leveraging a data-driven approach, our T+1 Automation solution utilizes real-time data insights to inform decision-making. By analysing and processing vast amounts of data, the solution provides valuable insights for efficient T+1 processing, enabling faster and more informed decision-making.

+–

Accurate Reference Data Management

With our T+1 Automation solution, you can ensure accurate reference data management. By centralizing and maintaining up-to-date reference data, the solution guarantees the reliability and consistency of T+1 processing. Accurate reference data enhances data integrity, minimizes errors, and increases the overall quality of your T+1 processes.

+–

Shared Database for Data Multi-Purposing

Whatever the file format, DeepSight parses through data seamlessly from disparate sources such as back office, middle office, front office and processes, transforms, enriches it, and creates a single source of truth in a shared location or database.

+–
Revolutionizing T+1 Settlement with DeepSightTM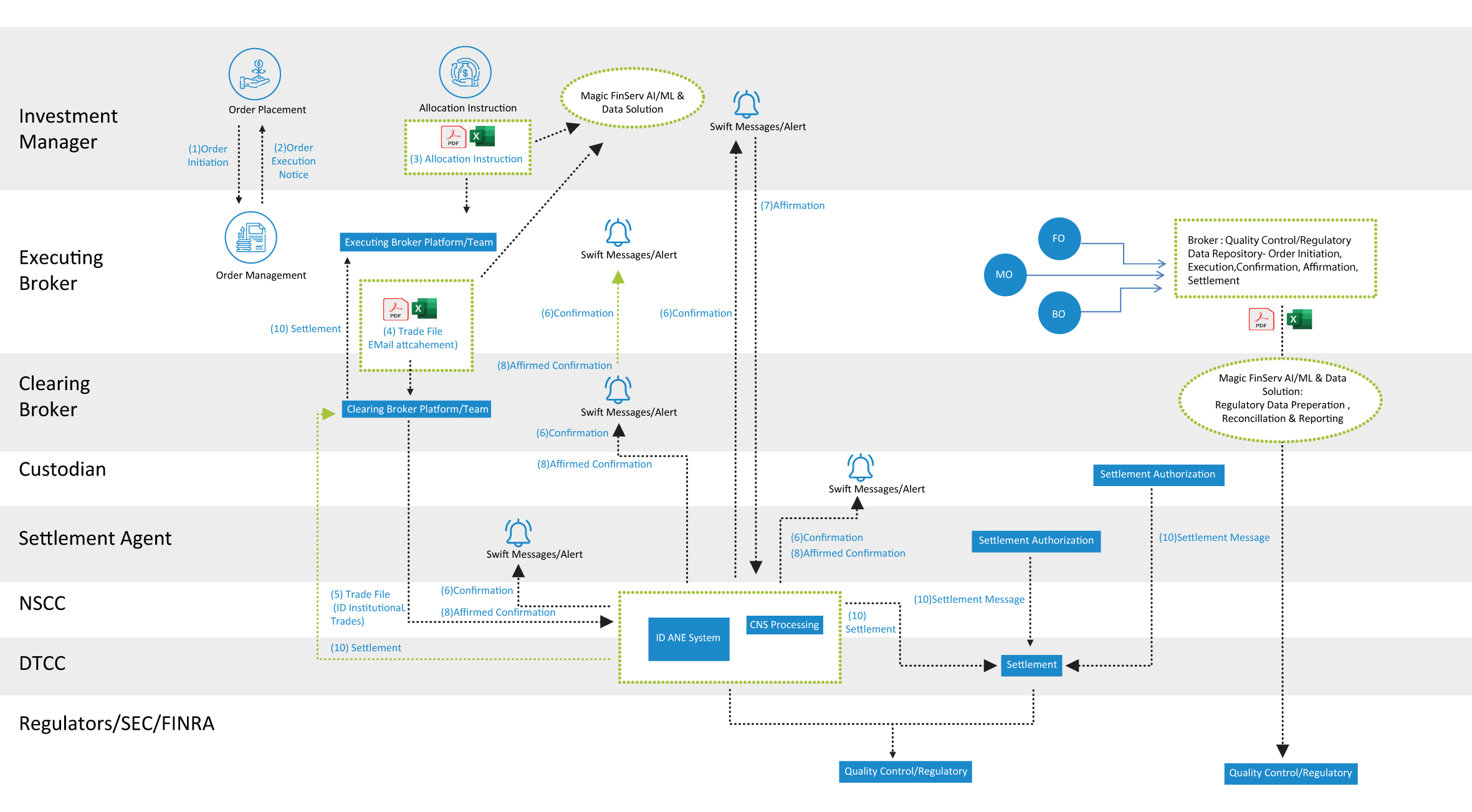 Minimize Operational Risk

Expedite Error Resolution

Enhanced Straight-Through-Processing (STP)

Accelerated Settlement

Facilitate Timeliness and Compliance

Reduce Costs and Resources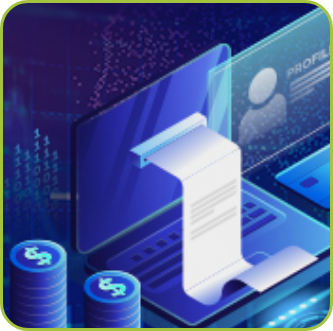 Rakesh Chandra Sirswal
June 12, 2023
Standardizing Broker to Regulatory Authority (SEC/FINRA) Read More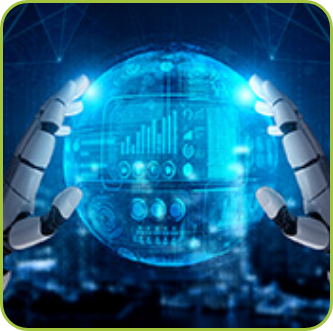 Rakesh Chandra Sirswal
June 06, 2023
Enhancing Broker and Dealer Transition to new Sec T+1 Read More