Expediting Last Mile Process Automation
06 june 2022
Front, middle and back-office processes, for asset managers, banks, and related service providers, such as fund administrators, custodians, prime brokers, can all be expedited by technology partly or fully replacing more laborious and repetitive human input, particularly in support functions such as financial control, planning, analysis, and treasury, and even for some parts of customer relationships and engagement, where smart servicing using AI comes into play.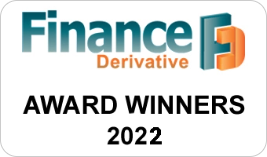 Platform Engineering: A Kaleidoscope of Possibilities for Business Innovation in the AI Wonderland
2 August 2023
In this era of inclusive and customer experience-driven services, exemplified by platform-centric business models like Amazon, Uber, PayPal, Stripe, and Robinhood, now is the opportune moment to catch up (for those who haven't) and expedite analysis and decision-making. The business ecosystem has experienced a significant transformation due to the influence of generative AI. Within this emerging business ecosystem, the benefits of adopting a platform-centric approach are substantial.