The season for football is not over yet.
Though FIFA World Cup Football 2022 has given us an undisputed winner Argentina, the GOAT (Greatest of All Time) – Messi, and a new star, Kylian Mbappé, the boy from Bondy, who left the billions watching the finale incredulous as he single-handedly changed an otherwise one-sided game by scoring two consecutive goals in the last few minutes leading to a super-charged penalty shootout, France lost …BUT that is not the end of the excitement, that is not the end of football season!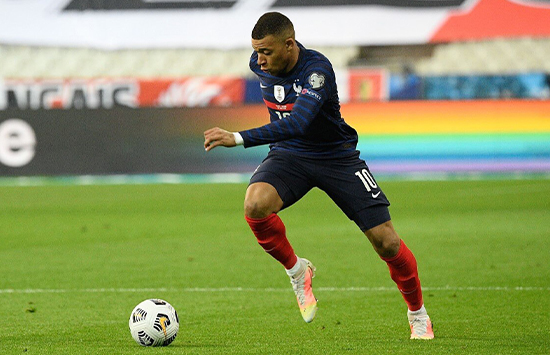 For come 2023, and it would be time for Super Bowl, football – the American version!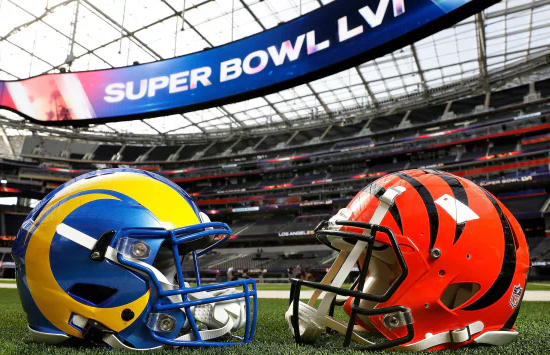 Decoding Playoffs Favorites!
Considering that both FIFA World Cup and Super Bowl are not just competitive sports, they are a national celebration; there is a different level of emotional engagement involved that is not seen in any other sport. It is therefore not surprising that betting on the winners starts much ahead of the actual game. There are columns dedicated to it and conversations and narratives revolve around it much earlier than the said event.
Super Bowl 2023, promising to be every inch as supercharged and interesting as FIFA 2022, Super Bowl LVII boasting an audience of millions, and a half-time power-packed performance by Queen Bee of Pop, Rihanna, already has some interesting predictions for winner, and surprisingly all this is happening even before the NFL's first round of the playoffs have been played.
The punters have been betting on Buffalo Bills (+375), the Philadelphia Eagles (+400), and the Kansas City Chiefs (+500).
Artificial Intelligence predicts a different outcome. Cybernetic Semantics, the World's First Magazine to use AI for writing articles predicts that Denver Broncos will be the Superbowl Season 2022 winner. For those who remember the Super Bowl 2021 season, the amazing display by Russell Wilson (who was playing for Seahawk Seattle then) and was responsible for 4,140 passing yards, a career-best 66.1 completion percentage, and 36 touchdowns (passes) was probably one of the highlights of the game. Russell Wilson is now playing with Denver Broncos and is one of the reasons why the odds for Broncos is so high.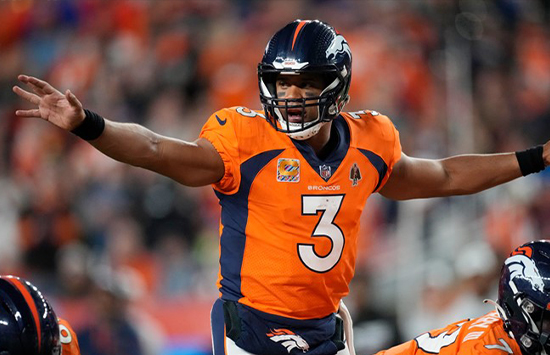 AI writer has also made some other observations that is surprisingly human-like:
Wilson has the arm strength to make throws that land where his receivers can catch it.
Wilson can extend plays – akin to the drama we saw in FIFA, all for a penalty shootout. According to the AI bot at Cybernetic Semantics, Russel Wilson is a master at buying time in the pocket, keeping his eyes downfield, and finding an open receiver.
Another astonishing prediction was by Electronic Arts, the producer of "Madden NFL 15". In 2015, they predicted the game's outcome with astonishing accuracy. Madden NFL 15 not only predicted the final scores to the dot, but also the scores of Patriots quarterback Tom Brady. The prediction was that Brady would throw 4 touchdown passes and that the winning touchdown pass would go to wide receiver Julian Edelman. (Source: Forbes)
Now the thing is how on earth could AI predict all that much and with such alacrity?
The answer of course is from data.
Where does this data come from? And how is it being used in competitive sports like Pro-Bowl and Super Bowl?
Not just American Super League Football, other competitive sports like football, lawn tennis, and chess data are actively collecting data to analyze strengths and weaknesses and gain a competitive edge. Today's sport is not just about athletic powers, it is also about how you can use data to your advantage. For example, for quite some time NFL playoffs have been utilizing data in this manner.
There are chips embedded in pads and helmets to collect real-time position data, as well as data related to the player's acceleration and speed.
Football involves throws that can unfortunately hit the player on the head as well. Data can be used to predict if the hit has caused damage or not.
Players react differently to the weather. Data can predict if individual plays have been impacted by weather.
Data is used as pointed out earlier to educate and prepare for a playoff. It is also used for scouting talent.
Not just in predicting the winners, data is also changing the way the advertisers approach Super Bowl with targeted campaigns. Data has proved that best-run campaigns are being given a run for their money by those innocuous social media campaigns. Who can forget Oreo winning over the 2013 Super Bowl with its perfectly timed tweet "you can dunk in the dark as well" during the blackout?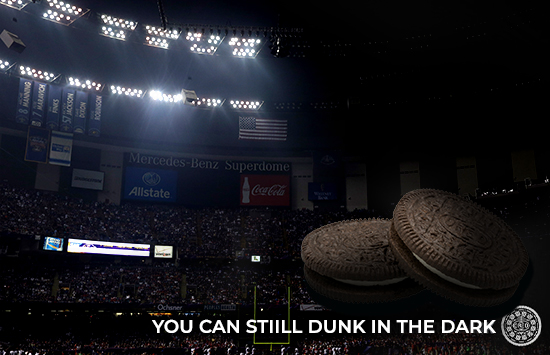 How Data Super Charges Fintech and Financial Services in 2023
What Big Data is to Super Bowl, real-time and high-quality data is the fintech industry that is effortlessly servicing customers with varied requirements and interests across the globe. Whether providing personalized content, enabling them to make better decisions about their funds, or facilitating payments by making it easier to onboard and conduct KYC and due diligence, data is at the center of it all. As a FinTech Solution provider, Magic FinServ has been levelling the playing field for the big players the Banks and the established players who are like Broncos, the Seahawks, LA Rams, Cincinnati Bengals) of the game and the Wild Cards – the Neo-banks and the new entrants (fintech) that like Steelers (2005), the Giants (2007), Titans (1999), etc., sometimes establish a surprising early lead thanks to their nimbleness.
Magic FinServ – Transforming the Fintech and BFSI with Data
Data at the Heart of Personalization in Financial Services- How DeepSight TM Elevates the Client Experience
The Financial Services sector relies more on data than ever before. While super bowl coaches and managers use data to gather strengths and weaknesses of the key players and competitors and scout for talent as well, fintech uses data to provide quick, timely, and accurate personalized content and services to the customer. One key area where high-quality data, excellent data management tools, practices and strategy, and technologies like AI, ML, and NLP has been optimizing CX is KYC and onboarding which had otherwise been an area fraught with challenges due to the existence of massive amounts of data that require analysis and emerging exhaust data.
Magic DeepSight™ goes beyond pure data extraction and leverages AI, ML, and NLP technologies to drive exceptional results for financial institutions and FinTechs alike. A complete solution, as it integrates with other technologies such as API, RPA, smart contract, etc., to ensure frictionless KYC and onboarding, thereby making way for a more rewarding experience.
Timely Risk Management and Analytics: Balancing Digital Transformation Efforts while Ensuring Sustainability and Competitiveness
Another key area where high-quality data plays a key role is risk management and analytics – which could emerge due to competition, changing customer preferences, liquidity and credit concerns, and market tailwinds. All this requires analysis of scores of data, which is both in structured and unstructured form. While it is easier to shift through structured data, doing it manually makes little sense as it is extremely time-consuming and error prone. However, unstructured data requires more than a pair of keen eyes, and human intelligence for accuracy and timely analysis. It is here that AI, ML, and RPA paves the way for quicker estimation of risks and opportunities.
Ensuring conformity with ESG guidelines: Accuracy and Transparency with Sound Data Management and Intelligent Tools
While the BFSI sector is understandably undergoing rapid digital transformation to keep up-up with the challengers and the neo-banks, they must take care to ensure that the efforts are sustainable as per the ESG guidelines as per the metrics defined by the prominent frameworks such as SFDR, Task Force for Climate-Related Disclosures (TCFD), and the Global Reporting Initiative (GRI) because sustainability is gradually becoming a KPI of the degree of digital transformation. (Source: Forbes)
Real-time Analytics for Trading and Portfolio Management
Fund Managers and Portfolio managers require accurate real-time view of the valuations and risk of their derivative positions, especially when it comes ensuring that they serve the best interests of their customers. When it comes to shareholding patterns and voting rights, they must ensure that the information is up to date. With intelligent tools, it becomes much easier to improve investment decisions and lower operational costs.
Sports and Fintech are both increasingly relying on data. Whether it is sports of fintech and BFSI, both are increasingly relying on data to churn out accurate and real-time results that result not just in a super charged and thoroughly entertaining fare on Super Bowl Sunday, but also ensures that there is greater insight into the state of affairs when it comes to devising strategies or providing a personalized and customized touch.
Irrespective of what the punters, or armchair quarterbacks or even our favorite AI writer says, we still believe that a game is a game and despite the insights that data and AI provides, it is always the most passionate and the most talented team that wins. For more however in Fintech write to us mail@magicfinserv.com.