With Love, from AI: Stealing Hearts Effortlessly!
Ruchi Aggarwal
April 25 2023
There is a competition between Cupid and Norah Ephron! Cupid today is as cold as steel. It is more calculative than Shylock. But it is still sassy as Samantha, the artificially intelligent virtual assistant, with a remarkable tenacity for learning.
Considering the way AI has made entry in our modern lives it is hardly surprising that the dispenser of love spells in the millennial age is AI as well. What began as a game with Tinder's profile swipes, has now progressed to serious stuff - chat-catalyzing text prompts for enabling small talk and on-demand emojis for better understanding of the non-verbal cues. Making all this possible are smart algorithms, data analytics, easily navigable interphases, artificial intelligence, machine learning, and natural language processing.
Flirty, funny, or formal – How AI plays cupid's game?
Though lacking the emotional button, the human element as we prefer to call it, AI can still help anyone impress their date just by processing tons and tons of the data that they unsuspectingly left behind every time they swiped left or right, checked a box, or used a conversational tool to for small talk. Let's have a look at how apps that leverage technology help you date.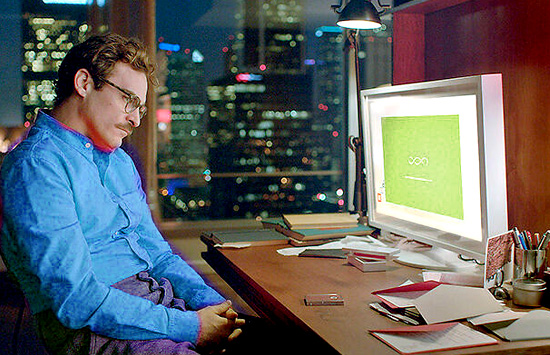 Every time the user swipes left or right, the app decodes what the user likes. Further, the innocent survey questions that the user answers hide codes, encryptions, and rules-engines that also help the app accumulate data and build a concrete knowledge base.
Once the match has been made, it is time to initiate a conversation. Some people are intimidated by small talk. Hence, navigating, the next level of dating which necessarily includes some small talk can be tricky or tiresome - not simply because of the lack of words and time, but also because consistently decoding the non-verbal and verbal cues and signals is a challenge for any human.
Now that there thanks to Open AI, multiple conversation starters can be integrated into the dating application. With the help of artificially stimulated conversation, a person can be anything that they want to be - smart, witty, resourceful, formal, flirty, or fun.
As some tools can also help read non-verbal cues, you can progress with the relationship faster. There are AI love advisors for personalized assistance with dating – from buying gifts to resolving minor tiffs, there's a lot you can approach it for. In short, with AI you can cut short the needless chit-chat and get to work on the relationship faster.
However, it is too early to bet on AI. Some of the experts have pointed out that while AI could be dumb and was indeed completely over the top other times, there were still times when it truly worked. So, we might still have to wait and watch how effective AI is in taking over from Cupid and Nora Ephron, but when it comes to Capital Markets AI, there is no question that AI is a game changer.
AI in Capital Markets
Doing the dirty work: In the world of capital markets, the messiest task is basically extracting and transforming data so that it is always accurate and up to date. For all the brokers, custodians, corporates, fund admins, investment managers and service providers, who hedge and hustle in the market on a daily basis, data is undoubtedly the key player. Whether it is equities, stocks, futures, derivatives, shareholding rights, mergers and acquisitions, sell-offs, buy-backs, corporate actions, etc., the amount of data that capital markets deal with daily is astronomical. Thanks to its ability to leverage huge quantities of data accurately in concert with RPA, AI is making a huge impact in the world of capital markets.
For some time now AI, automation, and NLP have been making it easier for the back and middle offices to streamline their work flows and make their operations smoother with AI. Many of the repetitive tasks in back and middle offices have been made less cumbersome due to AI. Whether it is updating client data in record systems –digitizing it, error reconciliations, or contract data management, the implications of the use of AI are huge as these provide financial institutions with a cheaper alternative.
Using AI for Customer Onboarding – Getting to the Business without wasting time : Now, let's take another example of the use but from an absolutely dissimilar world – that of the financial services (because that is what we cater to). Let us take the example of onboarding a new customer. How the KYC or onboarding is conducted goes a long way in defining the customer experience and that in turn will have a big impact on whether the customer decides to stay and provide more business opportunities or leave right away. While it would be presumptuous to compare onboarding with dating, there certainly is some common ground.
New Customers are like First Dates
Customers are like first dates and would like to be treated with respect and instead of wasting time, they would like to know whether it would be reasonable to progress with the business initiative. Erratic customer onboarding is not at all acceptable to millennial customers, and many even feel that the product lacks the credibility required.
Hence, a tool like DeepSightTM , specifically built for broker-dealers, custodians, corporates, fund admins, investment managers and service providers providing customized and compliance-ready solutions is just what they need. It helps navigate the noise, so just like the dating app that matches the profiles, you like, capture only what you want - data from fields that you need.
The tenacity for learning is critical for any AI tool: As the number and type of fresh KYC documents processed into the system increase, the AI engine continuously learns and will be able to interpret, understand and capture data with greater precision.
Seamlessly upload documents and export data: Consolidate documents received from clients from various channels including email, Dropbox, Slack etc. Magic DeepSightTM allows you to immediately import this data and then directly export the clean, organized, structured data to your existing workflow, without disturbing any existing systems.

In conclusion: A thought to how AI has made lives easier and how it is shaking up the capital markets and the dating game. With AI, you are promised agility and flexibility and quick response times. So, if you too would like to know how you can cut through the unnecessary dilly-dallying and onboard customers faster by providing them a better experience, or how to use alterative and unstructured data for staying ahead of competition, you can write to us mail@magicfinserv.com.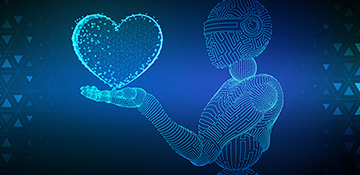 Get insights straight into your inbox!