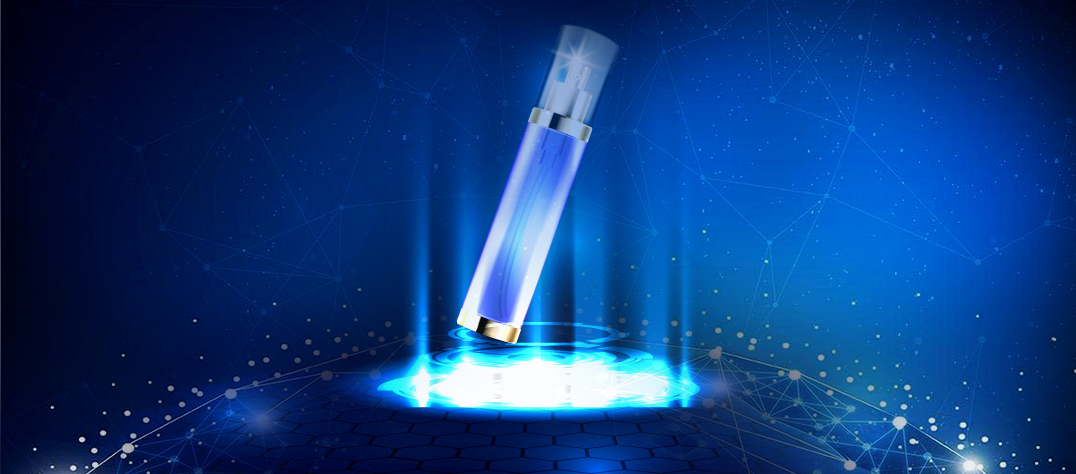 The Scent of AI for FinTechs!
Ruchi Aggarwal
March 9 2023
The Diors and Chanels have ruled the World of Perfumes long enough! It's time to get a scent that is custom created just for you!
A new-age algorithm perfumery is creating waves in the niche space dominated by Channel, Gucci, Louis Vuitton, and Versace where they are creating custom-made perfumes with the help of AI. However, what is a buzz in the beauty business is a critical requirement for the financial services sector. Customized solutions powered with AI and cloud are fully entrenched with the fintech and financial services objective is to facilitate full-scale digital transformation and elevate customer engagement by providing quicker, faster, and better services.
What comes to mind when we think about perfumes?
Chanel, Gucci, Versace, and Louis Vuitton…and the distinctive scent of each bold, fruity, citrusy, etc.
These perfumes are so exclusive and niche that even the brand ambassadors have a personality that resonates with the distinctiveness of the perfume. So, while Chanel favors the quirky, edgy boldness of Kristen Stewart, Louis Vuitton taps into the mystique of Emma Stone for its Coeur Battant fragrance. The perfume is available in pear, jasmine, ylang-ylang-ylang, and narcissus aromas.
Each of these perfumes is extremely exclusive, expensive, and sometimes a limited edition, and available at only a few high-end couture stores across the globe or in duty-free shops at the airports.
But what if the customer desires something new… or a mix of scents? Something that is super exclusive. - a distinctive perfume blending scents that is different from anything that the client has ever used before!
Now thanks to Algorithmic Perfumery, customized perfumes can be crafted on-demand. A US and Netherlands-based tech company is helping customers create their own perfume/custom fragrances in sync with their tastes and body chemistry. The customer can choose from an exclusive palette of scents and aroma molecules; and the perfumery using a proprietary AI algorithm and the customer's preferences create a customized fragrance.
Sprinkling the scent of AI in the financial services organizations
While the use of AI for creating customized fragrances in the beauty business is a recent development, fintech and financial services firms have been using AI for creating customized solutions for some time now. In a way, AI has become an indispensable ally for the financial services sector, because of its ability to process copious amounts of structured and unstructured data within minutes and provide clear-cut insights with its inbuilt intelligence and rules engine and automation capabilities. In fact, by leveraging AI and automation capabilities, customized solutions can be delivered at a scale unimaginable. Behind that reminder for payment, or stock update, or timely notification there is the hand of AI.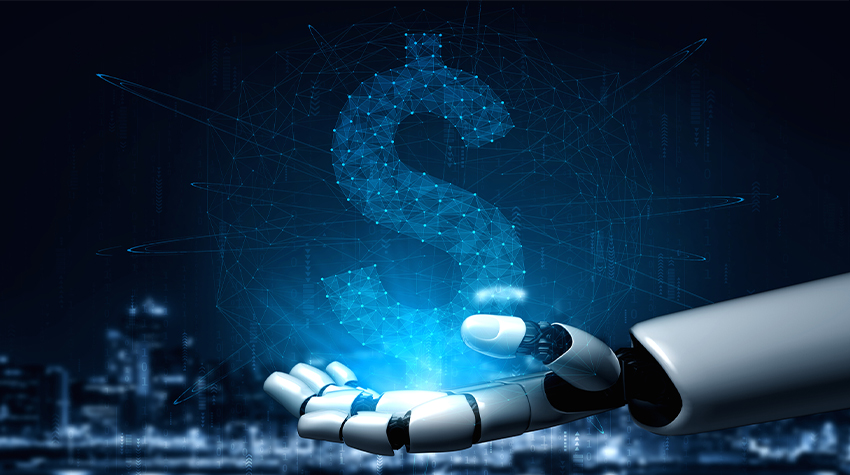 A Brief History of use of AI and the Rise of Expert Systems
The fintech and the financial services sector have come a long way from 1982, when the quantitative hedge-fund, Renaissance Technologies, became the first organization to rely on AI to parse through petabytes of data in warehouses for analyzing securities prices in any market. Today, its AUM is worth US $ 130 bn (April 2021).
Many financial services organizations were also beginning to use AI-enabled expert systems. One of these was the PROTRADER expert system for program trading. The advantage of the PROTRADER over traditional systems was that only it had the intelligence to provide the insights and keep track of the rapid changes in both markets futures and stock markets usually several times a minute.
Then in the 1990s, the biggest concern for firms was tackling fraud and anti-money laundering activities that was systematically chipping away the brand value that they had created. Around the same time, FinCEN's Artificial Intelligence system (FAIS) managed to review 200,000 + transactions, and FIs realized how AI would make their life simpler. The same system then identified 400 potential money laundering cases that could have cost organizations $1 billion. This was the wake-up call for the FIs.
How is AI being used in Fintech Industry – New Frontiers and Predominant Trends
Today AI and modern technology has an ever-growing list of use cases in the fintech and financial services sector. The unprecedented proliferation of data – structured and unstructured and the increase of computing power, along with changing customer preferences, have resulted in AI adoption in back, middle and front offices, - from the conversational bots to data transformation engines working quietly in the backend going through tons on data, AI undoubtedly has emerged as a key player. Here are some of the prominent use cases for AI.
AI and ML solutions are used for predicting market trends and customizing portfolios.
Make intelligent underwriting decisions using a rules-based system
Carrying out keyword searches from extensive documentation – SEC filings, company releases, filings, transcripts social media, etc., using a rules-based engine.
With AI, ML, and OCR the processing time for KYC and onboarding is cut by half.
For streamlining fraud management and anti-money laundering processing by ensuring timely triggers are raised.
Protecting the rights of minority shareholders, and the investment company from libel in the worst-case scenario by ensuring accuracy in shareholding and voting rights disclosures.
With Artificial intelligence, you can reduce process automation time considerably by taking over repetitive tasks.
For algorithm trading - trading robots (or bots) carry out operations using the algorithms and data
Magic FinServ: How we customize solutions for every customer with AI, ML, and Cloud
As a partner, enabling the fintech growth journey, Magic FinServ has been providing customized and extremely niche solutions for every stage of the fintech journey. Our services ranging from quality testing and support for application development, smart contracts, cloud support during migration and application development, and intelligent data extraction and insight-building powered with our very own home-grown tool that uses artificial intelligence and machine learning for digital transformation. Here's the milestones that cover the journey from start to finish.
Identifying the need: Whether the client is in search of a scent for a fintech solution, the first milestone is to identify the need. When a customer approaches Magic FinServ, our team of experts comprising the best in finance and technology, take a deep dive into what they truly want. We utilize a mix of extensive research and prototyping to provide solutions that are tailored according to the client's needs.
Design process: Once the need has been identified, it is time to design the solution. We know that a customer's requirement changes across every milestone of the journey, and so we scale up accordingly. Our teams are proficient in working in a highly competitive landscape and use the industry best practices to provide a solution that is customized as per your need. We make special mention of the ability to design interfaces that are in sync with industry best practices by combining the collective synergies of the client product management team and our magicians.
Evaluating the samples: As in the perfumery business where multiple iterations are required before a final version of the perfume is handed over to the customer, ideas and innovations whether it is a database transfer or a new product or feature launch, must be exhaustively tested. Tests for performance, latency, bugs, integration, APIs, and acceptance, functionality, etc., are crucial to ensure the desired results.
We offer the entire range of testing services under one roof for the financial services business along with extensive experience with on-cloud, on-prim & mobility products. Today, as citizen developers are playing a more proactive role in all phases of the app development journey, Magic FinServ provides the much-needed boost to platform engineering experience of enterprise application development and financial industry domain knowledge with new-age technologies to power your digital transformation.
Customizing the cloud journey: No talk of customization is complete without a mention of cloud technology. Today, as fintech and the financial services sector become synonymous with cloud-nativity, enterprises must also build the right cloud architecture for their needs. Whether it is hybrid, or public and private approach that they desire, Magic FinServ helps them optimize the journey.
And lastly, Magic DeepSightTM that takes care of all your data and deep insight needs: As a technology company with years of experience in AI and financial services, Magic FinServ understands the importance of data in the financial services business to re-engineer existing applications, design new platforms and validate machine learning solutions. We have a team of data scientists and engineers dedicating their efforts to develop systems that become smarter over time and reduce operational effort considerably while enhancing decision-making capacities.
We have a library of AI-driven fragrance formulas to inspire you in this Fintech Transformation Journey.
To know, write to us mail@magicfinserv.com or explore more here at www.magicfinserv.com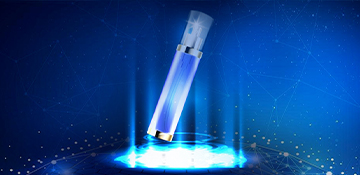 Get insights straight into your inbox!