RPA vs Cognitive RPA – Journey of Automation
Sarbani Maiti
August 6 2018
Evolution of RPA
IT outsourcing took-off in the early '90s with broadening globalization driven primarily by labor arbitrage. This was followed by the BPO outsourcing wave in early 2000.
The initial wave of outsourcing delivered over 35% cost savings on an average but continued to stay inefficient due to low productivity & massive demand for constant training due to attrition.
As labor arbitrage became less lucrative with increasing wage & operational cost, automation looked to be a viable alternative for IT & BPO service providers to improve efficiency. This automation was mostly incremental. At the same time, high-cost locations had to compete against their low-cost counterparts and realized that the only way to stay ahead in this race was to reduce human effort.
Robotic Process Automation (RPA) was therefore born with the culmination of these two needs.
What is RPA?
RPA is a software that automates the high volume of repetitive manual tasks. RPA increases operational efficiency and productivity and reduces cost. RPA enables the businesses to configure their own software robots (RPA bots) who can work 24X7 with higher precision and accuracy.
The first generation of RPA started with Programmable RPA solutions, called Doers.
Programmable RPA tools are programmed to work with various systems via screen scraping and integration. It takes the input from other system and determines decisions to drive action. The most repetitive processes are automated by Programmable RPA.
However, Programmable RPA work with structured data and legacy systems. They are highly rule-based without any learning capabilities.
Cognitive Automation is an emerging field which is providing the solution to overcome the limitations of the first-generation RPA system. Cognitive automation is also called "Decision-makers" or "Intelligent Automation".
Here is a nice diagram published by the Everest group that shows the power of AI/ML in a traditional RPA framework.
Cognitive automation uses artificial intelligence (AI) capabilities like optical character recognition (OCR) or natural language processing (NLP) along with RPA tools to provide end to end automation solutions. It deals with both structured and unstructured data including text-heavy reports. This is probabilistic but can learn the system behavior over time and provide the deterministic solution.
There is another type of RPA solution – "Self-learning solutions" called "Learners".
Programmable RPA solutions need significant programming effort and technique to enable the interaction with other systems. Self-learning solutions program themselves.
There are various learning methods adopted by RPA tools:
It may use historical (when available) and current data, these tools can monitor employee activity over time to understand the tasks. They start completing them after they have gained enough confidence to complete the process.
Various tools are used to complete tasks as they are done in the manual ways. Tools learn the necessary activities under the tasks and start automating them. The tool's capabilities are enhanced by feedback from the operation team and it increases its automation levels.
Increasing complexity in the business is the driving factor from rule-based processing to data-driven strategy. Cognitive solutions are helping the business to manage both known and unknown areas, take complex decisions and identify the risk.
As per HfS Research RPA Software and Services is expected to grow to $1.2 billion by 2021 at a compound annual growth rate of 36%.
Chatbots, Human Agents, Agent assists tools, RPA Robots, Cognitive robots – RPA with ML and AI creates a smart digital workforce and unleash the power of digital transformation
The focus has shifted from efficiency to intelligence in business process operations.
Cognitive solutions are the future of automation…. and data is the key driving factor in this journey.
We, at MagicFinServ, have developed several solutions to help our clients make more out of structured & unstructured data. Our endeavor is to use modern technology stack & frameworks using Blockchain & Machine Learning to deliver higher value out of structured & unstructured data to Enterprise Data Management firms, FinTech & large Buy & sell-side corporations.
Understanding of data and domain is crucial in this process. MagicFinServ has built a strong domain-centric team who understands the complex data of the Capital Markets industry.
The innovative cognitive ecosystem of MagicFinServ is solving the real world problem.
Want to talk about our solution? Please contact us at https://www.magicfinserv.com/.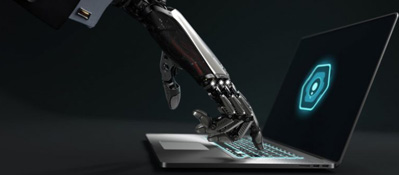 AI driven Optimization
AI Optimization framework to promote upto 70% efficiency in Front-Middle-Back office platforms & processes.
Get insights straight into your inbox!