Optimizing Business Processes for a Post COVID-19 World
Ishita Sharma
June 16 2020
COVID 19 and the associated social distancing and quarantine restrictions, has dictated new measures for business standards, forcing companies into a major overhaul in the way they work. Remote Working is just one key part of this change, this impacts workplaces and the global workforce significantly.
This cause-effect relationship is now at the forefront, fundamentally transforming existing business models, business practices, business processes, and supporting structures and technology. According to Gartner, "CIOs can play a key role in this process since digital technologies and capabilities influence every aspect of business models."
Business process management ( BPM) was the primary means for investment banks and hedge funds to make internal workflows efficient. In investment banking, BPM focused on the automation of operations management by identifying, modeling, analyzing, and subsequently improving business processes.
Most investment firms have some form of BPM for various processes. For instance, compliance processes appear to have some form of software automation in their workflows at most investment banks and hedge funds. This is because banking functions such as compliance, fraud, and risk management exert pressure to develop cost-effective processes. Wherever Automation was not possible, manual labor-intensive functions were outsourced through KPO's to comparatively cheaper South-East Asian destinations thereby reducing costs. With COVID-19's social distancing norms levied, this traditional KPO model to handle Front, Middle, and Back Office processes is cracking up as it relies on several people working together. There is an urgent need to rethink these processes with a fresh vision and build intelligent systems that are remotely accessible, for handling all such processes like KYC, AML, Document Digitization, Data Extraction from Unstructured documents, Contract Management, Trade reconciliation Invoice Processing, Corporate Actions, etc.
Now more than ever, organizations need to embrace agility, flexibility, and transformation. As per KPMG, the modern enterprise must become agile and resilient to master disruption and maintain momentum. Optimizing the operations process can transform the business to support lean initiatives that lead to innovation—an aspect that can no longer be ignored. With the help of cross-functional domain experts, organizations can discover and subsequently eliminate inefficiencies in the operations and business processes by identifying the inconsistencies, redundancies, and gaps that can be streamlined. Intelligent Workflow initiatives and goals align business improvement with business objectives and visibly reduce the probability of negative ROI and impact on projects and initiatives.
Using new technologies like AI and Machine Learning, organizations can quickly adapt and improve with precision and gain the multi-layered visibility needed to drive change and reach strategic goals across an enterprise. The proper use of Artificial Intelligence can solve business case problems and relieve enterprises from various technology or data chokes. AI techniques can help traditional software perform tasks better over time, thus empowering people to focus their time on complex and highly strategic tasks.
Best-Practices for Adoption of AI-Based BPM Solutions
Before moving into AI-based process automation, a crucial idea for investment banking business leaders to realize is that they need to shift their perspective of emerging technology opportunities. Many AI projects will be deployed before they return the desired result, 100 % of the time.
AI ventures require ample algorithmic tuning, so it can take several months to reach a state of high precision and confidence. This is important because banks, in their core business processes, cannot jump into large AI projects and expect seamless functions across the board straightaway. Any large project would result in a temporary impediment to the specific business process or push it into a downtime before the AI project is complete.
So bankers need to develop a mentality of try-test-learn-improve while considering AI to gain confidence in data science projects. Also, it is advisable to choose an AI service provider with extensive experience and knowledge of the domain, to achieve desired results. An investment firm should expect to have a prototype solution in the first iteration which they need to improve by incorporating user feedback to correct minor issues to achieve an MVP status. The smaller and shorter projects, that focus on improving a particular sub-process within the entire process workflow are better suited for investment firms. This approach allows small AI teams to develop and deploy projects much faster. Such projects are advisable since they bring a significant positive business impact, while still not hindering the current workflow and process.
Such attitudinal changes are decisive shifts from the conventional approach to technology that investment banking leaders have taken. This is presumably not something firms can change overnight and requires careful preparation, planning, and a strategy to help the workforce have an incremental improvement approach to business processes. These fundamental shifts demand that leaders prepare, motivate, and equip their workforce to make a change. But leaders must first be prepared themselves before inculcating this approach in their organizations.
Our interactions with CXO's in the investment banking industry indicate that process optimization applications of AI can bring a disproportionate benefit in terms of operational efficiency, sorely needed in these challenging times.
Magic FinServ offers focussed process optimization solutions for the Financial Services Industry leveraging New Gen Technology such as AI, ML, across hedge funds, asset management, and Fintechs. This allows financial services institutions to translate business strategy and operational objectives into successful enterprise-level changes, thus positively impacting revenues and bottom-line growth. With the relevant domain knowledge of capital markets and technological prowess, our agile team builds customized turnkey solutions that can be deployed quickly and demonstrate returns as early as 2 weeks from the first deployment. Discover the transformation possibilities with our experts on AI solutions for hedge funds and asset managers.
Write to us mail@magicfinserv.com to book a consultation.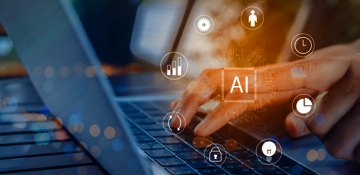 AI driven Optimization
AI Optimization framework to promote upto 70% efficiency in Front-Middle-Back office platforms & processes.
Get insights straight into your inbox!