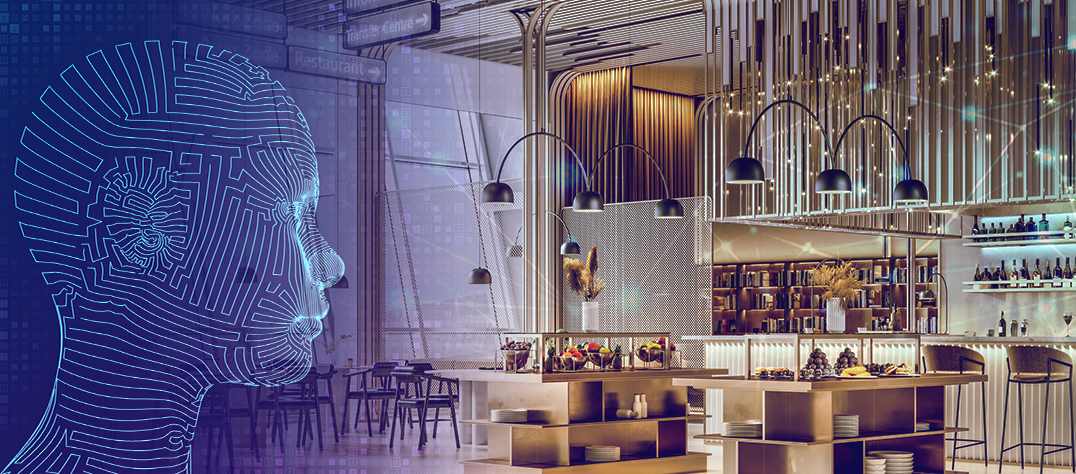 Navigating Turbulent Times with Magic FinServ's AI-Driven Financial Lounge
Ruchi Aggarwal
May 25 2023
If the world is an oyster, airplanes are the TARDIS, and airports are the veritable blue box (from Doctor Who) - mostly noisy and often claustrophobic. The airport experience is rarely pleasant. Anxiety and stress are common due to flight delays, check-in hassles, seating arrangements (or rather, the lack of them), Wi-Fi problems, and more. This can be distracting for many passengers who would like some quiet time.
An airport lounge is an ideal place to relax and recharge. With free food and drinks, Wi-Fi enabled workstations, and clean facilities, travelers can take advantage of these amenities to unwind or catch up on work. Additionally, the lounge provides a networking opportunity with colleagues and friends. For those who desire a highly personalized or exclusive experience, the Polaris lounge (United Airlines) or Lufthansa's super exclusive First-Class Terminal offer even more luxurious amenities such as a full bar, cigar lounge, plush sofas, buffet, and salon.
Now, a big pause! Many of you may be wondering if this is a build-up for Premier Lounges or the credit card companies that sell them. The answer is - no, it is not! This is about the parallel between the plight of passengers whose flight gets delayed or cancelled and the fintech's journey in recent times. While travelers can recharge themselves at airport lounges, financial lounges like Magic FinServ can help fintechs recharge by providing super exclusive, hassle-free, and streamlined services. Magic FinServ's advisory services and technology solutions can boost the pace of modernization/transformation by a significant 10X times.
The Many Stressors of Fintechs
Similar to how travelers face many stressors such as connecting flights, delayed and cancelled flights, fintech companies can also experience frayed nerves, especially when struggling with legacy workflows, redundant tools and technologies, unending migration problems, data swamps, and potential industry- wide disruptions caused by unexpected forces such as generative AI. Additionally, they must account for past mistakes such as overspending, which has resulted in big banks failing one after the other. The latest to bite the dust is First Republic.
If you are a fintech or financial services provider struggling to keep up with the massive disruptions occurring in the world today and are looking for a way to de-stress and energize, a Financial Lounge is what you need. A financial lounge is perfect for de-stressing your cluttered, siloed workflows and legacy engines from decades ago. Let us explore how.
Welcome to Magic FinServ! The Financial Lounge for FinTechs and Financial Services
Beat the Stress

Managing financial data is one of the biggest challenges faced by fintechs and financial services. It is complicated as it involves a lot of sensitive information. Another significant challenge is compliance. Fintechs must stay up to date with the latest standards and work with regulators to ensure that all obligations are met in a timely manner. However, organizations no longer need to worry about these challenges as Magic FinServ can get them up to date.
We can help you prioritize data security and privacy, maintain accurate and up-to-date records, and ensure that data is easily accessible and actionable using the cloud and our AI and ML- enabled solution.
We can help you streamline your workflows quickly and assist you in embracing disruption.
DeepSightTM analyzes vast amounts of data in real-time for use cases such as risk management, fraud detection, AML, KYC, portfolio management, regulatory compliance (Shareholding and voting rights, ESG, T+1, investment and fund monitoring and reporting).
You can also count on our team of AI and Machine Learning specialists and FinTech engineers to identify gaps and provide sound advice on how you can leverage technology such as AI to speed up your processes at minimum costs.

Relax and Recharge while our bespoke AI platform crunches numbers faster than Speedy Gonzales

Rest and relaxation are important for both physical and mental well-being. Like airport lounges offer a place to unwind and recharge during a stressful time, Magic FinServ's financial services acts as financial lounge for fintechs providing them with the needed "rest" and allowing them to focus on their core business. Our tools and services can help fintechs manage their finances with ease and confidence. Here is how
For humans, sleep is more than a biological requirement. It helps them recharge their batteries for another day of work. However, because of the existence of multiple time zones when markets are alive and active in one part of the world, our analysts weary and tired after a full day of work could be fast asleep, missing several critical incidents in another part of the world. So, when they come back to work the next day, they have their hands full. Most of the work that they would be required to do to keep the processes up to date would be of a manual sort, such as data entry, uploading and downloading files. Making the analyst feel tired like Jack – because all work and no play makes Jack a dull boy.
Now you can slay stress and be up-to-date faster than it takes to say I do! Unlike humans, our AI- powered platform does not need any sleep at all. So, while you are fast asleep, our powerful AI-powered solutions are deep at work automating facets of operations that were time-taking and tedious, ensuring that when you come fresh to work the next day, you only have to fine tune or take a summary, as the rest has been taken care of by AI.

Experience a Seamless Transition
Passengers go through an agonizing period when they wait for a connecting flight, and fintech companies experience a similar sense of anxiety while awaiting the results of cloud migration and modernization efforts. However, with financial lounges such as Magic FinServ, the desired transformation can now be achieved more quickly. Our three-step approach for cloud migration includes:

Conducting a cost-benefit analysis with the help of our dedicated cloud team. This analysis takes into account the costs of migration and ongoing maintenance, as well as the savings that organizations can expect to see.
Optimizing the cloud environment with the use of automation and orchestration tools.
Utilizing cloud-native services such as containerization and managed databases to reduce costs and improve efficiency.

Utilize Time Profitably

In today's fast-paced world, time is a valuable commodity. Similar to how airport lounges with workspaces allow travelers to catch up on work while waiting for their flights, our financial solutions enable fintech companies to leverage the power of AI and ML to stay prepared for any unforeseen consequences. By automating time-consuming and repetitive tasks, our solutions allow fintechs to focus on high-value work and take advantage of opportunities as they arise. This way, they can make the most of their time and operate with maximum efficiency, ultimately leading to increased profitability.

Remain Exclusive

People go to these lounges not only when their flights are delayed but also for novelty- it offers a unique experience. So it is for the financial services, we are their niche partner offering them the unique space to innovate and experiment. Because it has become apparent now that despite indications that recession may have set in finally, organizations, especially the bigger ones, are earnest about prolonging investment in moonshot projects. Some of the most common moonshot projects relate to robo- advisory, de-fi, embedded banking.
If you are keen on continuing moonshot projects, ensure STF and automation of back and middle-end processes first, because unless these two ends are unified and compatible, it would be unreliable to expect long-term benefits from other areas.
Magic FinServ: an Oasis for FinTech's
In today's fast-paced world, FinTech companies face numerous challenges that can impact their ability to succeed. From managing legacy workflows to keeping up with constantly evolving technologies and regulations, it can be challenging to stay ahead of the curve. That is where Magic FinServ comes in - as an oasis for FinTechs.
As experts in data and AI for FinTechs, Magic FinServ provides customized solutions that help companies manage the stress that comes with operating in this turbulent environment. We understand the unique challenges that FinTechs face and work with our clients to develop solutions that are tailored to their specific needs.
Our services act as a refuge for FinTechs, providing them with a much-needed break from the chaos that often surrounds their operations. Just as an oasis provides water and shade to travelers, Magic FinServ provides FinTechs with the support and resources they need to thrive in an ever-changing landscape.
Our clients can count on us to help them manage complex data sets, navigate legacy workflows, and keep up with the latest technologies and regulations. With Magic FinServ by their side, FinTechs can take on new challenges with confidence, knowing that they have a partner who understands their unique needs and can help them achieve their goals.
In conclusion, Magic FinServ serves as an airport lounge or oasis for FinTechs, providing the support and resources they need to navigate the challenges of the modern business world. With our expertise in data and AI, we help FinTechs manage the stress that comes with operating in a constantly evolving
landscape and enable them to thrive in the face of adversity. Contact us today at mail@magicfinserv.com to know more.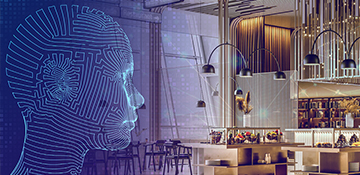 Get insights straight into your inbox!