"I never saved anything for the swim back." Anton in Gattaca.
The Boston Marathon is like no other marathon in the country or the world. Its popularity is such that there are people who run the marathon, not once, but twice, and sometimes even more.
Anyone who has run the Boston Marathon would know that it is the ultimate test of grit, endurance, and perseverance. Considered the oldest marathon in the world, the Boston Marathon was first run in April 1897. The marathon is now entering its 127 th year. The inspiration behind the first Boston Marathon was the 1896 Summer Olympics in Athens, Greece, which featured a marathon for the first time ever in the history of the sporting event.
What makes the Boston Marathon such a singular experience is its inclusivity. You do not have to be a sportsperson to take part in the run (though that does give you an advantage). You could be a banker, a philanthropist, a gamer, or a marketer; you could be in your early twenties or a septuagenarian, the criteria for participating in the Boston marathon is super basic. You must be fit enough to run.
Now that it is that time of the year for many amongst us to take the ultimate test of endurance and stamina – the Boston Marathon - we present some interesting and unlikely parallels between the run and the world of finance in 2023. Whether it is a bank, a financial institution, or a fintech, the rules are inflexible! So, watch out!
1) Be prepared for the unpredictable
Today as people irrespective of sex, age, color, and physical impairments take part in this event, their chances of getting to the finishing line depend wholly on how committed they are, how hard they have trained, and how helpful lady luck is. For there are good days. And there are days (the bad days) when realization hits - like a ton of bricks… that run is going to be way tougher than expected. If lady luck is on your side, you will get an awesome day for the run. If she plays tough, be forewarned…
Be prepared for unpredictable weather turnout. The temperature can be as high as from 90-degree heat (1976) or drop to a low of -30 degrees Fahrenheit (2018). When it is cold, hypothermia is common.
There have been instances where elite runners have dropped out of the race simply because they were not prepared for the mind-numbing cold.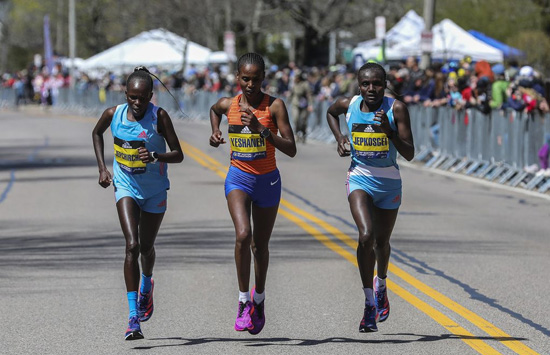 De-risk and prepare for eventuality.
2023, is going to be more or less the same for FinTech's. Unpredictable. So, how do you prepare for any eventuality. By de-risking and investing in technology. For example, as a financial services firm or fintech desiring to have an edge in capital markets, as well as mitigate any risk, you must be up-to-date, or have the inherent ability to realize how shifting market winds can impact aspects of your business. If you fail to make the best of the opportunity - make amends/or the right choices - even by a whisker, the benefits (for you and your customer) are marginalized.
For you to invest better, deploy capital in the best risk-adjusted investment opportunity/opportunities, you cannot simply continue with the traditional approach that works at a snail's pace. With the markets getting unpredictable, and customers demanding personalization, there is a need to augment manual efforts with technology - artificial intelligence and automation, that have the inherent ability to consistently upgrade and learn. With AI, you can have better control of what is happening in the market and how you can meet the needs of your customers better by aggregating and collating vast amounts of data dispensed from multiple sources and formats, and exchanges.
So, would you prefer an opportunity to lose and hide costs and (sometimes penalties), or investment in better data management practices and analytics powered by a DCAM strategy and a bespoke tool (Magic DeepSightTM ) that only gets better with time? Magic FinServ's solutions cater to an extremely niche segment - buy-side and capital markets. Our focused solutions leverage AI, ML, and the Cloud to enrich your data fabric from Static Data Repositories, and thereby provide the base for real-time analytics.
We are also EDMC's DCAM Authorized Partner (DAP) and assist organizations figure the gaps in the data architecture and overall data management program with a thorough assessment and analysis. To know more, you can check how we helped a global investment firm save 40% of analysts' time and make front-office processing activities more efficient with our bespoke tool DeepSightTM and our cloud-native abilities.
2) Brace yourself for the headwinds: Invest in partnerships!
Runners must also brace themselves for the wind (headwinds of more than 25 miles per hour) and freezing rain. Both these furies slow down the pace of the run and can be super annoying for many runners. So, in many instances, runners have found that it helps to run in a V formation – like the Geese, where you back up the teammate behind.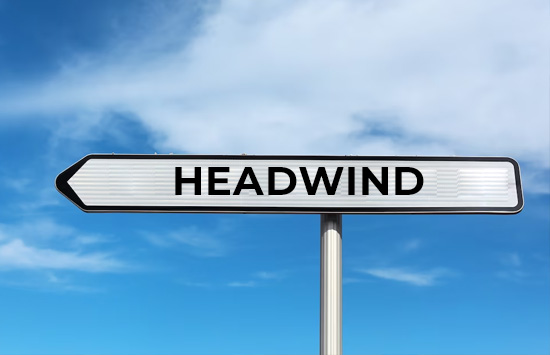 Partnerships are necessary – Making the most of the Magic FinServ partnership.
A) Let's take a scenario that is pretty much normal in the world of financial services. You have invested in excellent extension workflows or transactions platform. You are capitulating on it to reduce the workload and streamline process such as reconciliations, data onboarding, governance, risk and compliance, and easing the burden of back and middle office and IT in carrying out regular day-to-day transactions such as contract management. All's good if the app works within some predefined boundaries of influence. But that is rarely so in today's business landscape. Not just structured data from the organization's CRM, or processes, and silos firms would also be dealing with a lot of data emanating from public websites, third-parties, cloud, and exchanges, and in unstructured and ad hoc manner. Extracting, transforming, and validating this data amounts to a complex and mammoth activity in itself. When organizations are literally swamped with tasks related to building a brand name and revenue generation, wasting a significant amount of time in ensuring high-quality data does not make sense. With a partner like Magic FinServ, that has developed solutions that partner and coexist with traditional legacy systems and provide promised benefits.
B) We can also take the example of SDFR submission that was due on 31 st December 2022. Much of the data required was dependent on third parties and despite best efforts wasn't available on time and when it came in the nick of time it was in an unstructured format. In the likelihood that the data is structured, automation is still a viable option as most firms are literally swamped with work year end. For conversion into machine-legible data, a tool like Magic DeepSightTM is ideal for both large and small firms as it releases resources.
C) Not just the SDFR submissions, there are many instances where we partner fintech's and financial services organizations in enabling last-mile process automation solution. We can work as a team. Whether it is KYC, AML compliance, onboarding, cloud migration, aggregating and consolidating data for reconciliations, shareholding and voting rights disclosures, we could be the lead runner taking the brunt of the headwind, leaving you and your teams with ample time to tackle core business objectives and revenue-generation activities.
3) Be cautious of the downhills - there's a steep climb ahead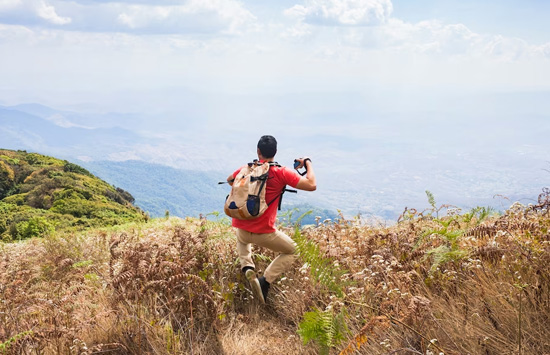 Be careful of the downhills. The road ahead isn't that easy. Rookie runners are lulled into a false sense of complacency when they run downhill. They run faster in the beginning because of the initial endorphin rush. But that is a bad maneuver, as muscles - quadriceps tire down real soon. And when the real test comes, the uphill run, they are out of energy and luck. The muscles cramp when the need is to fire it up.
Planning, continuous testing and agile are key to success.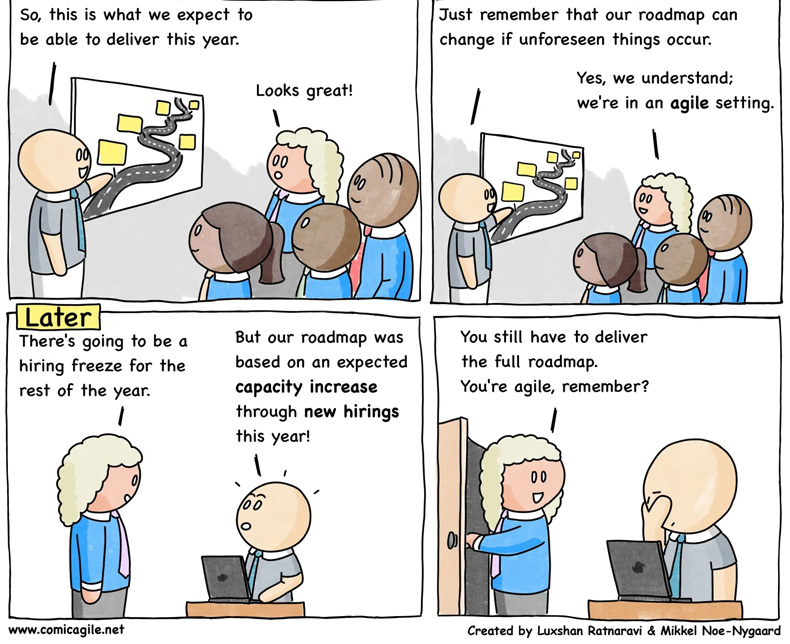 Whether it is the Boston run or how FinTech's manage to preserve their energy in 2023 – it all boils down to one thing. How carefully have they planned? That is the whole idea of having enterprises that are agile and have robust data management practices. The incorporation of specific roles and responsibilities and success criteria at each stage is keenly tied to Agile practices, and automation and technology are essential for dealing with unpredictability. As in certain formulae races, drivers take time out to test the terrain. Whether it is a new idea, a new product, a cloud migration, a thorough testing for performance, system integration, APIs, acceptance, quality reassurance, and bugs is necessary. Our 3- Step Automation strategy ™ ensures that we keep reducing the manual test effort while increasing the test coverage. We offer the entire range of testing services under one roof for your financial services business along with extensive experience with on-cloud, on-prim & mobility products.
4) Learn to deal with the curveballs: There will be plenty your way in 2023
We have also seen the business ethos go through a subtle change. It is sustainability that investors are looking for. The Unicorns have seen their time of the day, now it is time for the centaurs - companies that reach $100 million of annual recurring revenue (ARR). A new milestone when compared to the unicorns which are techs valued by investors at $1 billion or more. Centaurs are ones that have reached a stage of maturity, there is no false hope or false aura surrounding them. They are completely de- risked.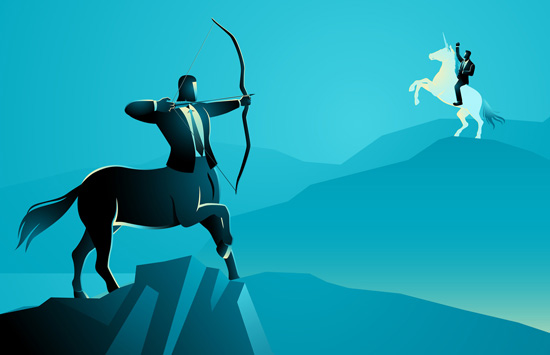 Considering that the fintech's success is being seen in a new light, and investors have different parameters for evaluation of the value of stock, how can the fintech's and challengers dodge the curveballs of 2023?
The answer is by becoming more data-driven or data-centric.
For example, let's take the example of a very likely scenario - a new requirement cropping up, one that had not been anticipated earlier. The firm finds that they must migrate a process or database to the cloud to remain competitive, or they find that they have been missing certain critical data elements required for an onboarding/KYC, regulatory compliance, etc., which is common as rules change frequently. One way to doge curveballs is to eliminate the additional human/manual effort wherever possible, so that teams have the time and bandwidth to deal with the "unpredictable". Tasks such as uploading and downloading data from consumers on an average 40% time that could have been better utilized for other purposes. Automation releases that time and provides insights faster than ever. Furthermore, if there is a pattern or curveball sitting in the data, the ability to extract it faster with tools like Magic DeepSightTM provides a definite advantage.
5) Focus on your core strengths rather than diversify: there will be plenty of time to seek new adventures later
Remaining true to your core objectives. Do not invest your time and energy in too many unnecessary activities. Whether it is a payments platform, or portfolio management, or traditional banking, or a new idea that you are bringing to the market, concentrate on making the customer experience richer and better. For what seems like curveballs can be an opportunity.
Realize the importance of data: this is the time to make it right with Magic FinServ
In the past few years, we have seen organizations going through a roller coaster when it comes to digital transformation, which has created a great deal of confusion regarding data. The risk of data existing in silos and data impersonation has increased as there are hundreds of SaaS devices and legacy tools that a mid-sized enterprise could use. Hence, the need to rethink a data-centric approach whether it comes to risk management, compliance adherence, smarter digital transformation leveraging APIs, cloud, AI, ML, and deep-rooted intelligent devices.
Magic FinServ brings a deep understanding of the financial services business to help FinTech and Buy- side firms build and support their EDM platform. We offer sophisticated tools, products, and services using AI, ML, NLP, and Analytics to manage data repositories, organize business glossaries, create and improve data lineage, review and optimize reporting rules, create and manage semantic frameworks and improve data quality of financial institutions. Here are some of the benefits that we bring to firms:
Greater productivity: Handling the astronomical amounts of data existing in different formats online and offline.
Reducing the gap between the front and back offices and thereby curbing inefficiency and rising operational costs
Ensuring on-time, on-demand delivery of services with automation, AI, ML and data-driven approaches.
Meeting the regulators requirements for transparent and granular data whether it be shareholding disclosures, ESG, or Basel III, MiFiD II, AML/KYC, etc.
Channeling greater customer delight by meeting the changing customer expectations every time.
Remember there's always a silver lining for every dark phase if you do not give up
While the layoffs have generated a lot of debate, these contractions, many of the experts believe are related to the pandemic-era expansion. With online being the preferred mode for almost everything, the demand for online services skyrocketed. While there is no comparing human intelligence, many of the modern tools that combine automation, NLP, and artificial intelligence can streamline cumbersome processes and cut processing time significantly, so that you can reach your customer faster, sooner, and in a more personalized manner.
In Conclusion: Hold on to the strengths that made you invincible in the first place
And lastly, because we are talking about comparisons with the Boston Marathon, inclusivity is an essential ingredient for success. As the Boston marathon is one of the most inclusive sporting events, it is certainly more popular than the others. The fintech growth story too is powered by inclusivity. What the conventional financial services could not offer, encumbered as these were in legacy systems and an inflexible brick-and-mortar model, the fintechs delivered these in a matter of minutes.
The millennial fintechs made it easier to open accounts. Onboarding, due diligence, and KYC was way faster ever before, payments (even international ones) could be made from within the comfort of home, and customers could have an inside view of how their stocks fared and make better decisions with personalized updates on the mobile.
The modern financial services had a winning edge over the brick-and-mortar models because they provided customers with the same personalized service and preferential treatment that they had become accustomed to in the retail and e-commerce space.
Inclusivity begins with the cloud. As the biggest instrument of inclusivity, the cloud levels the playing field tremendously. The cloud has gone a long way from simply serving as an alternative to the physical server.
Not just the cloud, but also powerful levers like artificial intelligence, hyper-automation, machine learning, natural language processing, etc., have broadened the playing field. Whether it is a new tool, or service, inclusivity means that efforts are directed to build for any user/customer, ensuring simplicity and clarity.
In all of this, as niche player in the financial services ecosystem, Magic FinServ with its expertise in the cloud, enterprise data management, capital markets, artificial intelligence-based solutions for buy-side and sell-side, have partnered with organizations big and small retain their edge by retaining their fundamental strength - inclusivity – while optimizing returns, and increasing productivity and efficiency by manifold times. Our teams - Quality Engineering, Platform Engineering, DevOps, Application Support, and Smart Contract testing, Cloud, and DeepSightTM - have several customer success stories to their credit and ensure that your product, service, innovation, or idea matches the market requirements/promises. Thereby catching the curveballs before these could disrupt or steer you off course. So, if you too would like to doge the curveballs in 2023, write to us mail@magicfinserv.com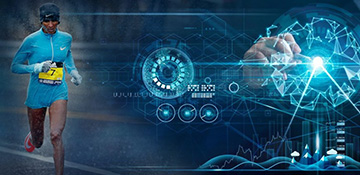 Get insights straight into your inbox!