Any talk about Data Governance is incomplete without Data Onboarding. Data onboarding is the process of uploading the customer's data to a SaaS product often involving ad hoc manual data processes. Data Onboarding is the best use case of Intelligent Automation (IA).
If done correctly, data onboarding can result in high-quality data fabric (the golden key or the single source of truth (SSOT)) for use across back, middle, and front office for improving organizational performance, meeting regulatory compliance, and ensuring real-time, accurate and consistent data for trading.
Data Onboarding is critical for Data Governance. But what happens when Data Onboarding goes wrong?
Many firms struggle to automate data onboarding. Many continue with the conventional means of data onboarding such as manual data entry, spreadsheets, and explainer documents. In such a scenario, the benefits are not visible. Worse, inconsistencies during data onboarding results in erroneous reporting, leading to non- compliance.
Poor quality data onboarding could also be responsible for reputational damage, heavy penalties, loss of customers, etc., when systemic failures become evident.
Further we cannot ignore that a tectonic shift is underway in the capital markets - trading bots and crypto currency trading are becoming more common, and they require accurate and reliable data. Any inconsistency during data onboarding can have far- reaching consequences for the hedge fund or asset manager.
From the customer's perspective, the longer it takes to onboard, the more frustrating it becomes as they cannot avail the benefits until the data is fully onboarded. End result - customer dissatisfaction! Prolonged onboarding processing is also a loss for the vendor as they cannot initiate the revenue cycle until all data is onboarded. This leads to needless revenue loss as they wait for months before they receive revenue from new customers.
Given the consequences of Data Onboarding going wrong, it is important to understand why data onboarding is so difficult and how it can be simplified with proper use cases.
Why is Data Onboarding so difficult?
When we talk about Data Governance, we are simply not talking about Data Quality Management, we are also talking about Reference and Master Data Management, Data Security Management, Data Development, Document and Content Management. In each of the instances mentioned, data onboarding poses a challenge because of messy data, clerical errors, duplication of data, and dynamic nature of data exchanges.
Data onboarding is all about collecting, validating, uploading, consolidating, cleansing, modeling, updating and transforming data so that it meets the collective need of the business – in our case the asset manager, fintech, bank, FI, or hedge funds engaged trading and portfolio investment.
Some of the typical challenges faced during data acquisition, data loading, and data transformation are underlined below:
Data Acquisition and Extraction
Constraints in extracting heavy datasets, availability of good APIs
Suboptimal solutions like dynamic scrapping in case API are not easily accessible
Delay in source data delivery from vendor/client
Receiving revised data sets and resolving data discrepancies across different versions
Formatting variations across source files like missing/ additional rows and columns
Missing important fields/ corrupt data
Filename changes
There are different formats in which data is shared - CSV files, ADI files, spreadsheets. It is cumbersome to onboard data in these varied formats.
Data Transformation
Converting data into a form that can be easily integrated with workflow or pipeline can be a time-taking exercise in the absence of standard taxonomy. There's also the issue of creating a unique identifier for securities amongst multiple identifiers (CUISP, ISIN etc.). In many instances, developers end up cleaning messy files, which is not at all worthwhile.
Data Mapping
With data structures and formats different for Source and Target systems, data onboarding becomes difficult as data mapping – mapping the data coming in with the relevant fields in the target system poses a huge challenge for organizations.
Data Distribution/Loading
With many firms resorting to the use of spreadsheets and explainer documents, data uploading is not as seamless as it could be. File formatting discrepancies with the downstream systems and data reconciliation issues between different systems could easily be avoided with Intelligent Automation or Administrative AI.
Data Onboarding builds a bridge for better Data Governance
"Without a data infrastructure of well-understood, high-quality, well-modeled, secure, and accessible data, there is little chance for BI success." Hugh J Watson
When we talk about the business-driven approach to Data Governance, the importance of early wins cannot be negated and hence the need for streamlining Data Onboarding with the right tools and technologies for ensuring scalability, accuracy, and transparency while keeping in mind affordability.
As the volume of data grows, data onboarding challenges will persist, unless a cohesive approach that relies on people, technology, and data is employed. We have provided here two use cases where businesses were able to mitigate their data onboarding challenges with Magic FinServ's solutions:
After all Comprehensive Data Governance requires Crisper Data Onboarding.
Case 1: Investment monitoring platform data onboarding – enabling real-time view of positions data
Investment Monitoring Platform automates and simplifies shareholder disclosure, sensitive industries and position limit monitoring and is a notification system for filing threshold violations based on market enriched customer holding, security, portfolio, and trade files. Whenever a new client is onboarded into the application, the client's implementation team takes care of the Initiation, Planning, Analysis, Implementation and Testing of Regulatory filings. We analyzed customer's data during the Planning phase. Data such as the Fund and Reporting structure, Holdings, Trading Regimes, and Asset Types etc., were analyzed from the Reference Data perspective. As a part of the solution, after the analysis, the reference data is set up and source data loaded with the requisite transformation, followed by a quality vetting and completeness check. As a result of which our client was able to have a real-time view of the positions data which keeps flowing into the application in real time.
Case 2: Optimizing product capabilities with streamlined onboarding for regulatory filings
The requirement was for process improvement while configuring jurisdiction rules in the application. The client was also facing challenges in the report analysis that their client required for comparing the regulatory filings. Streamlining the product and optimizing its performance required a partner with know-how in collecting, uploading, matching, and validating customer data. Magic FinServ's solution consisted of updating the product data point document - referred to by clients for field definitions, multiple field mapping, translations, code definitions, report requirements, etc. This paved the way for vastly improved data reconciliation issues between different systems.
The client's application had features for loading different data files related to Security, Position, Transactions, etc., for customizing regulatory rule configuration, pre-processing data files, creating customized compliance warnings, direct or indirect jurisdiction filings, etc. We were able to maximize productivity by streamlining these complex features and documenting it. By enabling the sharing of valuable inputs across teams, the errors and omissions in data/customer were minimized while product's capabilities were enhanced manifold times.
The importance of Data Governance and Management be ascertained from the success stories of Hedge Funds like Bridgewater Associates, Jana Partners, and Tiger Global. By implementing a robust Data Governance Approach, they have been able to direct their focus on high value stocks (as is the case with Jana Partners) or ensure high capitalization (Tiger Global).
So, it's your turn now to strategize and revamp your data onboarding!
Paying heed to data onboarding pays enormous dividends
If you have not revamped your data onboarding strategy, it is time to do so now. As a critical element of the Data Governance approach, it is imperative that data onboarding should be done properly and without needless human intervention and the shortest span of time to meet the competitive needs of capital markets. Magic FinServ with its expertise in Client Data Processing/Onboarding with proficiency in Data Acquisition, Cleansing, Transformation, Modeling and Distribution can guide you through the journey. A professionally and systematically supervised data onboarding results in detailed documentation of data lineage, something very critical during data governance audits and subsequent changes. What better way to prevent data problems from cascading into a major event than doing data onboarding right. A stitch in time after all saves nine!
For more information about how we can be of help write to us mail@magicfinserv.com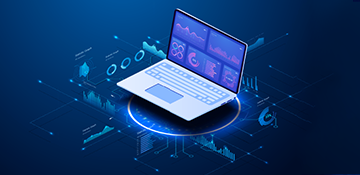 Magic DeepSight™
Comprehensive Data Extraction, Transformation, and Delivery using AI.
Get insights straight into your inbox!