Cloud
Support
Build and Manage secure, scalable and resilient cloud solutions to gain competitive advantage, drive efficiency and expedite time to market.
Magic FinServ offers a complete suite of business applications as a service in the Cloud Ops domain. Our 24*7 support model ensures high customer satisfaction and a single SLA is applicable across the different areas of the application, infrastructure or operations. This provides the benefits of faster issue assessment and resolution. With our streamlined processes, release and deployment management becomes smoother thus favorably impacting the time to market.
In an evolving cloud strategy, there are three critical areas.
Daily IT Operations
Monitoring
We offer operations monitoring using the ELK stack, therefore utilizing the best of capabilities of Elastic Search for DataHub, Logstash to facilitate data ingestion and Kibana to present data in a usable and intuitive format. We also use ElastAlert to prevent blackouts and minimize downtime. This entire operation is carried out by a high performing specialised team, which boasts of native capabilities in each application and over-arching capabilities to connect the dots. We provide these services to several Financial Institutions, with a high degree of privacy, security, and reliability.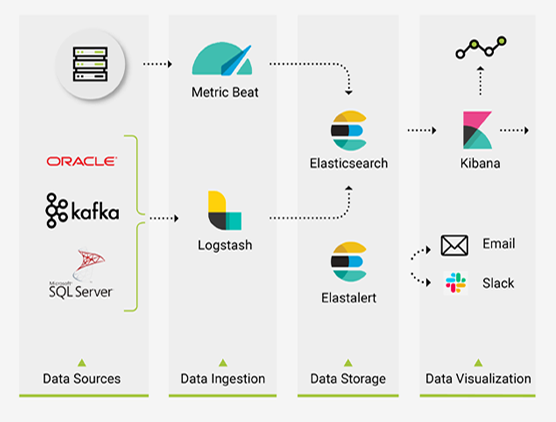 Infrastructure Support
We take complete ownership so that your infrastructure is always up to date and fully maintained. We take care of all patching and security updates to ensure the infrastructure is highly secure, protected and operating to maximum efficiency. We also ensure rapid recovery should anything happen.
Application Support
24 x 7 x 365 Support Ensures that application is running smoothly.
Business processes are monitored to assess any impact should there be any issues with file delivery or processing.
We work with your business teams to ensure any issues are resolved quickly with minimal impact
"Follow the Sun'' Support Model ensures help is always available to address any issue
Fully Automated, SLA driven Support process and Ticketing System (FreshDesk) to ensure timely response and resolution of the support queries.
Detailed client specific runbook, extensive checklists and standard operating process to achieve high quality service.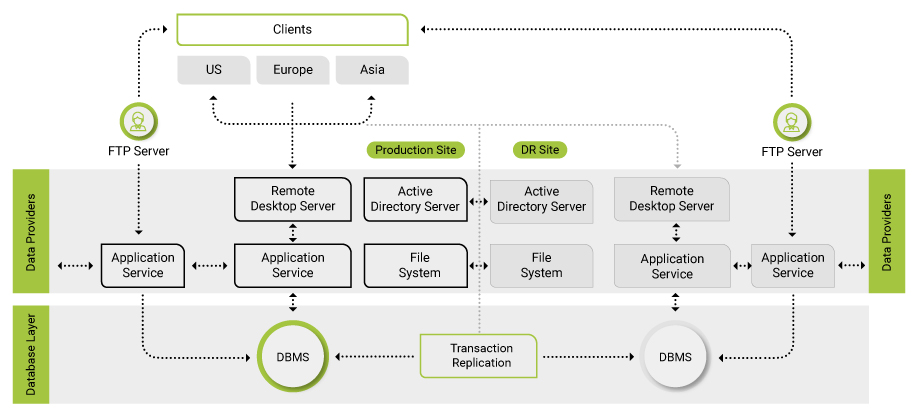 Business Continuity and High Availability
BCP includes hosting Data Centres, hosting Infrastructure, Application failover, Physical production support site and, a dedicated Support Team.
Implementing business continuity plans so processes and procedures are in place to deal with any incidence.
Plans are tested and evaluated on a regular basis, to evolve with our service and clients.
Our "Follow the Sun'' Support Model ensures help is always available to address any issues.
Disaster Recovery:
DR site with real time syncing of database, Active Directory and file server.
Builds are deployed simultaneously on both primary & secondary site.
Agreed Recovery time object (RTO) & Recovery point objective(RPO)
Periodic DR drills are executed and reports are shared.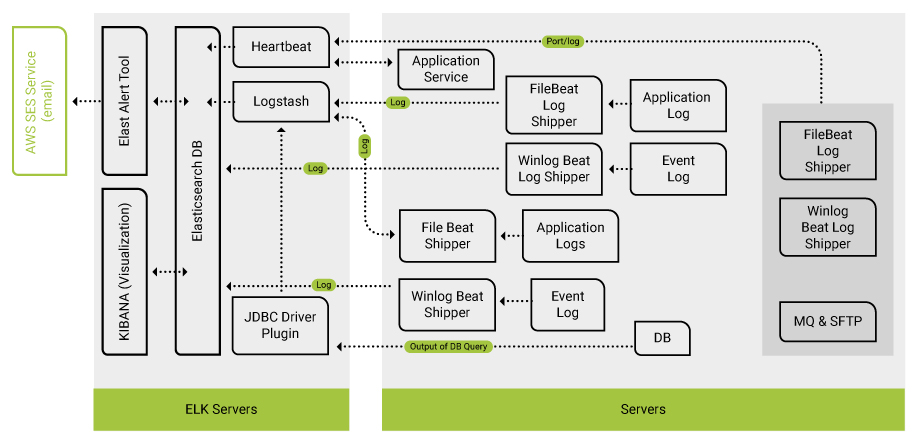 Failover Design
Failover design is a part of the deployment architecture.
Each component is deployed along with its failover instance.
Load balancers are added for load balancing & failover.
Automated scripts are added to monitor the instances & running services.
24X7 operations team monitors the resources & applications.
System Backup
Daily incremental and a weekly full backup is scheduled on Files System and Database, Builds & Active Directories.
Failure to any backup schedule is monitored and notified to the Support team.
Backup is stored on multiple locations(Prod and DR sites) to ensure high reliability in the event of any disaster.
Transaction replication is utilized between data centers to ensure no loss of data.
Change Management Change and Deployment
We manage any configuration changes and their deployment onto the service.
Utilize in-house expertise to leverage best practices when configuring your service.
Faster time to market allows you to react quickly to changes in the business environment.
Eliminates procurement time to access IT resources.
A Fully Automated Deployment Process
Implementation of DevOps Tools to drive fully automated Release & Deployment process