LEADERSHIP
Visionaries who lead, guide and inspire us.
Our Executive Team /
Our Doers

Business Executive with the experience of launching and running businesses (start-ups and matured businesses) within services industries with a track record of delivering sustainable revenues and margins and creating long term shareholder value. Participated and executed upon several major investment and capitalization decisions, mergers and acquisitions, integration and go-to-market strategies for creating competitive positioning within the industry.
Management professional, over 25 years of background in Process Management, Technology Solutions, and Outsourcing services specifically in Capital Markets with an excellent Rolodex of client relationships.
Specifically known for being able to attract, and build talented teams that have created successful leaders within the services industries globally. Expertise in creating passionate and smart teams that have built long lasting organizations

Footballer | Traveller | Avid Reader

With over 24 years of experience working in Capital Markets & Education industry. Anuraj has successfully built businesses from grounds-up, setting up multi-cultural global organizations in India, Philippines, Austria, UK & the United States.
As the President of MagicFinServ & MagicBlockchainQA, Anuraj is building Financial Services business grounds-up based on new-age technologies like AI & Blockchain.
Anuraj is a B.Tech in Computer Science from NIT Kurukshetra, a Masters in Distributed Computing from New York University and a Master's in psychology from Madras University.

Footballer | Traveller | Avid Reader

Parag is an accomplished Global IT Services leader with over 30 years of focused Financial Services experience, primarily in the USA. He is well known for his innovative and strategic thinking, disrupting the status quo and creating significant value for his customers. An early adopter of New Technology, he has been a pioneer and thought leader in leveraging New Technology to solve traditional operational challenges.
As the BU Head of Magic FinServ, Parag is focused on leading a young, nimble team of New Technology Engineers and Capital Markets SMEs to create a Best of Breed strategic innovation partner for the Capital Markets Industry.
Parag is an undergrad in Mechanical Engineering and an MBA in Finance and Marketing from leading Universities in India. He is an aspiring golfer and an avid traveler.

Golfer | Traveller | Avid Reader

Piyush Gupta
Director, Platforms
Piyush is a technology leader with expertise in Artificial Intelligence. He is driving digital transformation in capital markets space using NLP, Machine Learning and RPA. He is an experienced, dynamic, performance-driven, and an insightful architect with a broad range of skills. He has more than 18 years of experience in designing and delivering large scale solutions across multiple global organizations.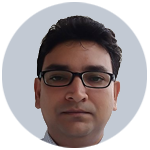 Om P Kesari
Sr. Managing Consultant
An IIT, Varanasi graduate , Om has over 17+ years of Financial services experience and an SME in Reference Data, loves solving issues with Pricing and Securities Management setups . He is a seasoned Business Analyst.

Sarbani Maiti
Managing Consultant
With over 16 years of industry experience in setting up and managing large services, Sarbani is a business leader with proven track record of successfully leading large engagements with global clients with varieties of technologies in Capital Markets and managing a business transformation program to standardize service delivery across the Wealth Management divisions.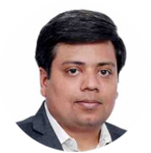 Amol Mathur
Program Manager
Amol has 13 years of experience in business analysis and techno-functional consulting. He is a seasoned professional with most of his experience in product development, professional services and bespoke solutions delivery for capital market clients. He has been exceptional in building and leading teams with high degree of customer satisfaction.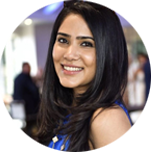 Naina Sethi
Business Development Manager
Naina joined us after spending 5 years across Citigroup's Global Transaction Banking group covering liquidity and investments, business transformation and commercial cards. Most recently, she led the end to end execution of Citi corporate commercial cards programs (pricing, contractual negotiations and P&L management) for institutional clients across Technology-Media-Telecom and Energy-Power-Chemical verticals in North America; the most profitable segment of a 700MM+ global business spanning 5 regions.

Malika Dwarka
Business Development Manager
Malika graduated from the NYU Stern Business School with a B.Sc in Business and Political Economy and a minor in Social Entrepreneurship and Management. She spent 4 years in New York, London, Shanghai and Melbourne learning about the capital markets and their impact on global trade. Her prior work has focused on management consulting for firms in the offshore industry in Mauritius and in the energy industry in Kenya.

Deepak Tripathi
Sr. Managing Consultant
Deepak holds a Master's degree in Software engineering from San Jose State University, has 14 years of experience in consulting and delivery of enterprise technology solutions to global top-tier firms with majority of career in the financial services industry. The experience is split between services and product companies globally. Strong engineering professional skilled in Financial Data Management, Data Integration, Trading platforms, Program Management.
Domain Experience: Capital Markets, Enterprise Data Management, Price Aggregation, Lending & Leasing, Education Technology, Business Intelligence
Board of Directors /
Our Advisors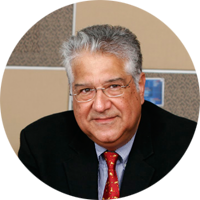 Arjun Malhotra
Chairman, Solmark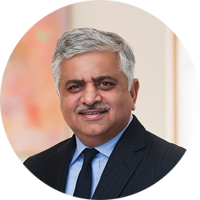 Sandeep Sahai
General Partner, Solmark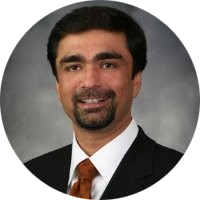 Nicki Mehra
General Partner, Solmark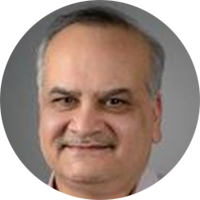 Adarsh Mehra
General Partner, Solmark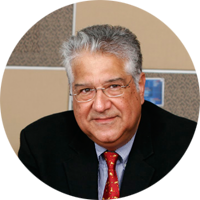 Arjun Malhotra
Chairman, Solmark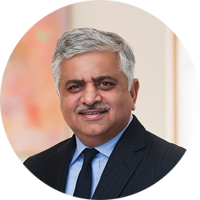 Sandeep Sahai
General Partner, Solmark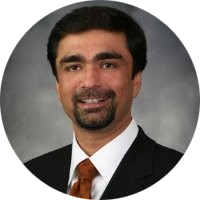 Nicki Mehra
General Partner, Solmark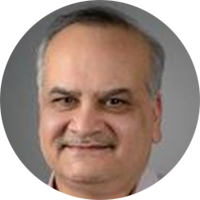 Adarsh Mehra
General Partner, Solmark
Our Partners
Magic has built a strong eco-system of partners to ensure that we are able to provide high quality solutions to meet our client's every growing business needs and help them navigate complexity of environments & technology.