Smart Testing – More Quality with Less Testing
PS Srivatsan
November 22 2022
In the competitive world that we are living in today, organizations set high expectations to deliver more in quality assurance despite a decline in budgets and shorter timelines and due to this, many firms struggle to manage the cost of innovation and business demands in parallel.
Quality assurance is a critical area where neither speed nor quality of an expected behavior can be compromised as this leads to adverse business impact. Furthermore, most software tests appear to reside in an isolated manner making integration, collaboration and automation challenging. Thus, companies need innovative testing, solutions, and strategies to balance Speed, Cost, and quality.
This blog explains some cost saving business strategies that enable quality assurance/testing companies to improve ability within their teams while assuring high-quality output with less testing.
Testing Strategies and Proposed solutions - Entrust cross functional teams
What is a Cross-Functional Team?
Cross-functional teams are groups consisting of people from different functional/technical areas of the company – for example, PM, BA, DEV, QA, DBAs, RELEASE Engineers, etc. They can be working groups, where each member belongs to their functional team as well as the cross-functional team, or they can be the primary structure of your organization.
When teams of varied talent ally together, innovation, collaboration, and learning magnify. Cross-functional synergy helps advance relationships amongst teams who otherwise would have never crossed paths, creating a collaborative culture that benefits all levels of an organization and work towards a common goal.
Cross-functional Teams - Benefits
Heightened innovation in process and product

When companies operate in isolation, it becomes very painful to identify and implement improvements across the value stream. Cross-functional teams can work to identify best practices for different processes, then cross-train other cross-functional groups to promote coherence and competence across the organization. Working together to find solutions for common problems, cross-functional teams can find more innovative, more comprehensive solutions than each functional group could develop on its own.

Curtain cycle times

Cross-functional teams help companies identify their inefficiencies, while improving their ability to find solutions that work. In this way, using cross functional teams can knock off cycle times for any deep-rooted painful area.

Client first

Cross functional teams help organizations put their client first, by inspiring effective communication across teams.

Gain a superior wisdom

Towards delivering a draught of creative ideas, cross-functional association is a viable choice. Creativity is a group process. When the leaders, like Project Manager (PM), put together people who are experts in different subjects, each with niche and unique skills sets, it will bring out some new viewpoint. This method of collaboration will bring new insights to the team to bring up creative solutions and enhance development. With each team member bringing their skills and knowledge to the table, the work will progress and thrive, bringing solutions very fast.
Smart Automation - Automating the right set of tests
Delivering QA services at the right time has become critical for businesses. Rapidly changing global business environments need special focus for the testing teams to provide testing at speed with minimal cost. Therefore, automating the right set of tests, particularly business scenarios and frequently used workflows by users will enhance quality with less cost.
QA teams should focus more on integrating various components that may change continuously and need to be regressed frequently.
Have a robust framework to curtail business risk. We have seen that the cost to fix defects discovered in beta version or in production can be many times the cost to fix them earlier. Failures in production can leave users sitting idle resulting in lost productivity, or they may result in lost revenue, lost customers, and compliance liabilities.
Use End-User's Mindset while Testing
The major value of a QA is to test the applications to improve customer experience and provide quality. Also, the assurance process tends to verify if all the rules and regulations are met.
But the major question here comes to all the QA organizations, does the QA process truly pay for its duty? We all must think about bringing additional business values beyond our regular testing.
We all know that the business users are the only ones who will be able to define quality, as they are the only ones who know about the expectation and need. And sometimes even business users have a tough time knowing what it is that they want or need.
So, QAs must evaluate products by undertaking real customer journeys across the system and test frequently used customer workflows in shorter testing window. By impersonating real user scenarios such testers identify a higher number of critical production bugs.
So as a QA, get involved in customer-facing activities: calls, visits, and support interactions. Take notes. Try to take part in these meetings.
Conclusion
More focus on quality and less on testing does not mean that testing will not be done or work in testing is going to disappear. What it does mean is that the focus will be changed from finding bugs to enabling the achievement of quality products while supporting the company's goals and values.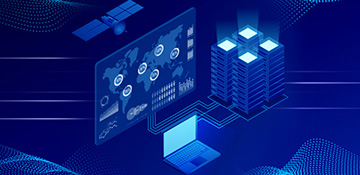 Get insights straight into your inbox!